European Day 2023
On our annual European Day, each class studied a different European country, with
Class 5 learning all about Lithuania. Here they are trying a traditional dish called Cepelinai.


International Partner Work


During the summer term 2022, pupils in all classes put together work on




traditional British food (and healthy British food!) to send to our partner school in




Pakistan. They emailed us to say, "your students did a very great job and everything is




too good." They will be sending us their activity work shortly.
Aikido Workshops Summer 2022
Class 4 and Class 5 enjoyed Aikido Workshops as part of our
ongoing International work.


International Week 2022


Pupils learnt all about a given country, its culture, art, music and


geography in our International Week. below is some of C5's Manga art


based on Japan.


African Drumming and Dance
During the Autumn Term every class enjoyed an African Drumming
and separate African Dance workshop as part of our International work.



International School Award 2021-24
We are delighted to have been reaccredited with the ISA for the next three years in recognition of all our great work on the International theme.



European Day 2019
During the Autumn Term 2019 we held our annual European Day where classes learnt lots of different things about a particular European country.


International School Award
International Award Re-accreditation 2018-2021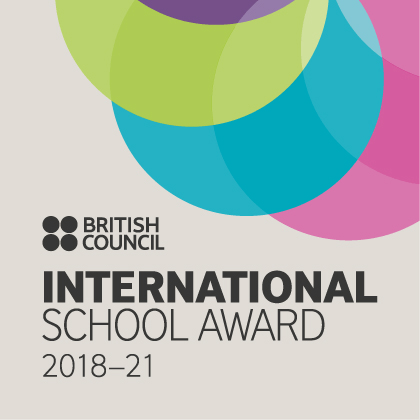 We are delighted to have been re-accredited with the International School Award by the British Council, for all of the outstanding work we do in bringing the International dimension into our ongoing curriculum. Through integrating this theme across many subjects, as well as holding our International Week annually, and our European Day, plus hosting a range of exciting workshops from around the world, we are helping to prepare children for life in a multi-cultural society.
International Food Event:
We enjoyed a fun and exciting day in July 2018, learning all about food from around the world. Many of our parents came in to teach the children about the food of the countries from which they come or have connections. In the afternoon we gathered in the hall to taste many different foods from many different countries. It was all delicious! Many thanks must go to our parents and families for providing such an international feast.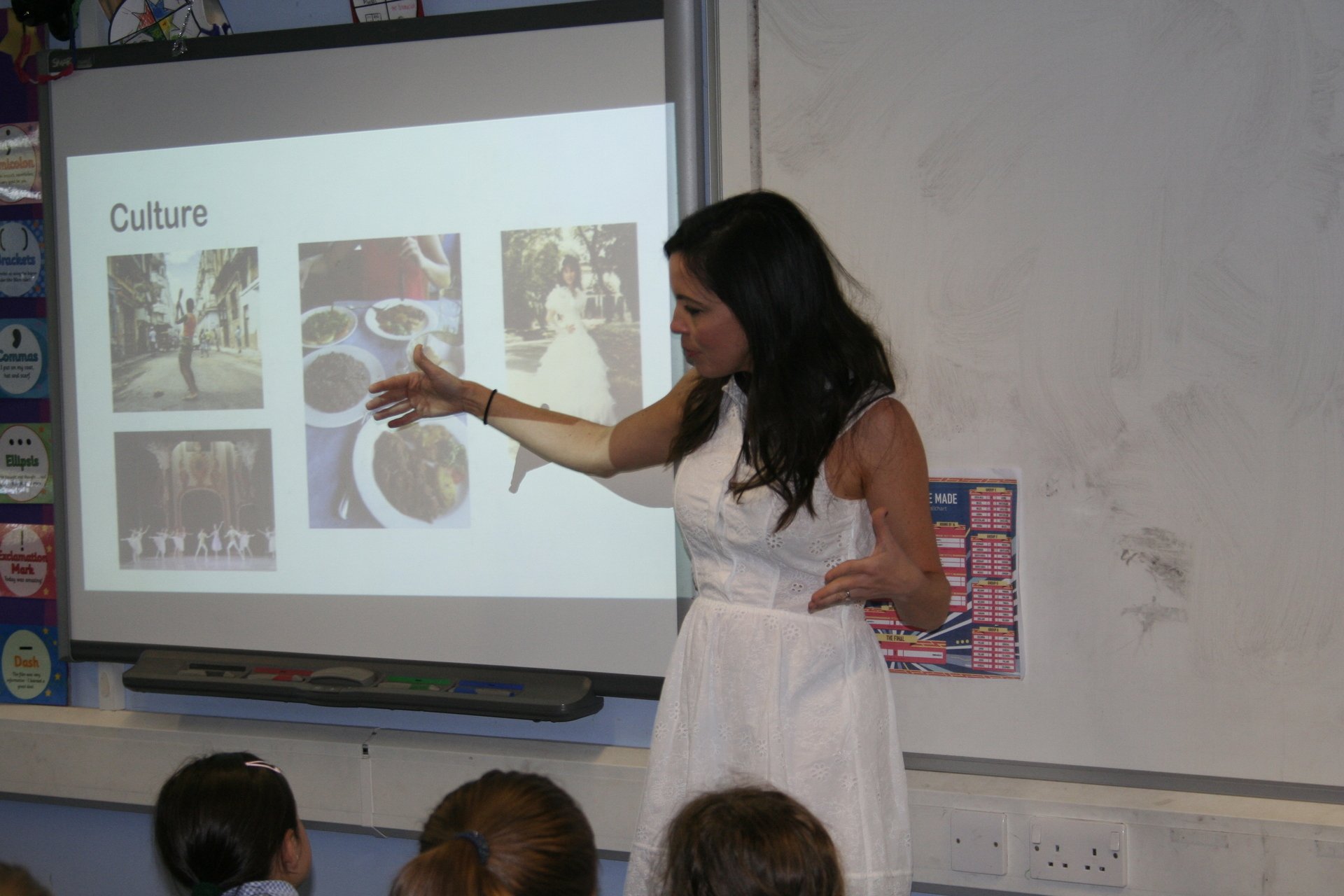 International Week 2018:

We held our annual International Week in the Spring Term. Each class studied the geography and culture of a chosen country. They did lots of cross-curricular work around their country, including food tasting, music and dance. Each class also had a Judo workshop during this week, as an International activity.


European day 2017:
Each class chose a European country to study for the day. They did lots of cross-curricular and creative work around their country including food tasting, dance, art and geography. They learnt lots about the culture of the chosen country.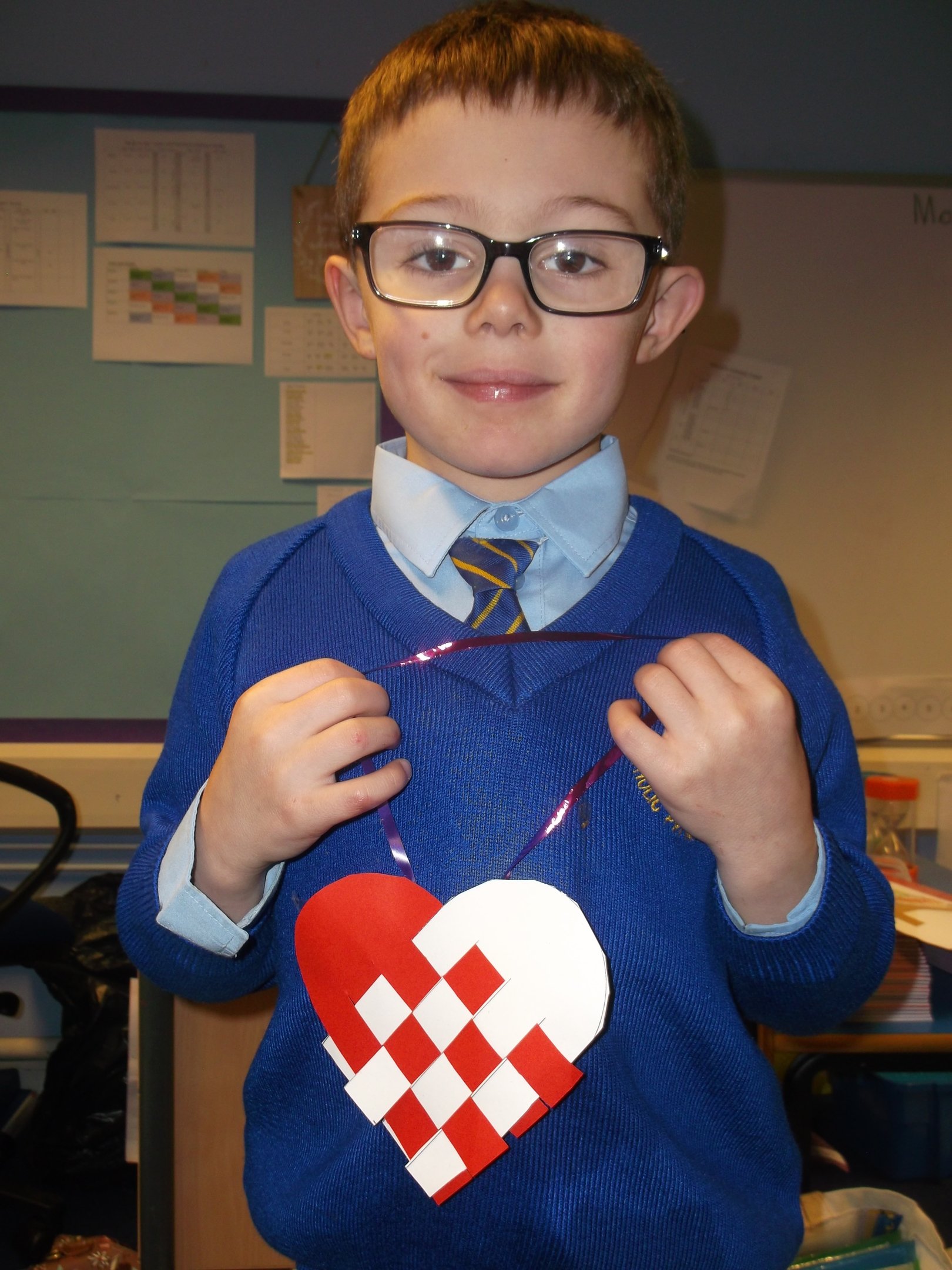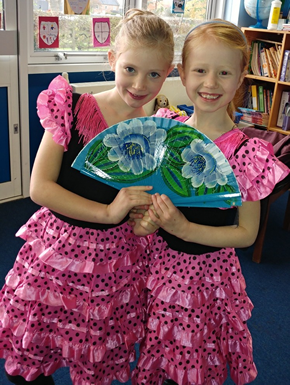 International Week 2017:
During our annual International Week, pupils learnt all about the geography, customs and culture of a chosen non-European country. They did lots of cross-curricular and creative work based on their country, including dance, art and food tasting. Each class created a display demonstrating some of the work they did during the week.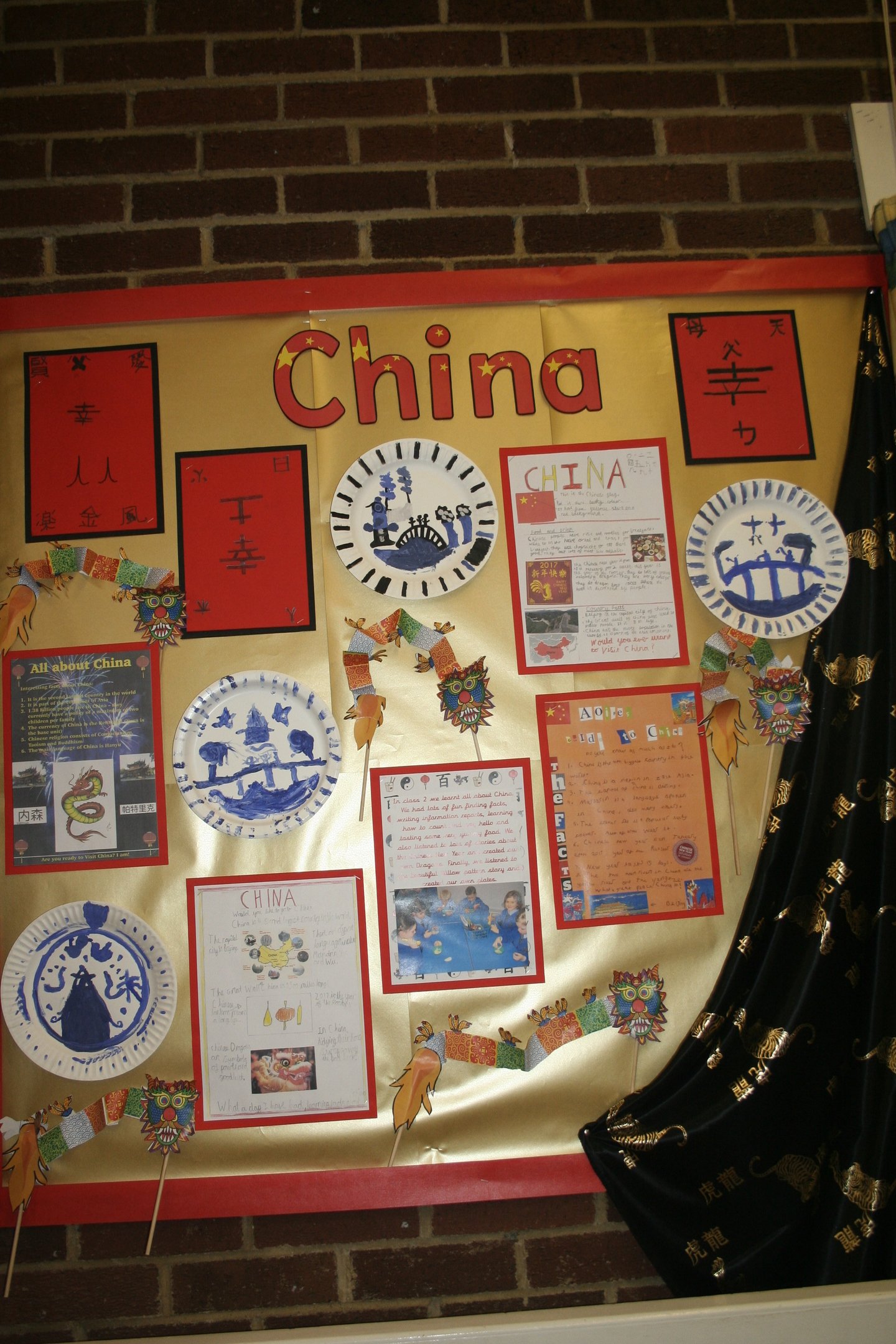 Fair Trade Week 2016:

During March 2016 we held our annual "Fair Trade Week" in school. The children learnt all about Fair Trade and why we should support it; they did lots of cross-curricular and creative work on this theme. They then each brought in a Fair Trade breakfast snack and we held a whole-school Fair Trade Breakfast in the school hall.


Tour de France Day
We held a themed "Tour de France Day" in school, focussing on both the tour through Yorkshire and the event in France itself. Pupils took part in lots of cross-curricular activities on this theme, including geography, maths, literacy, art, research and DT, while Class F brought in their bikes and had their very own "Tour de Reception."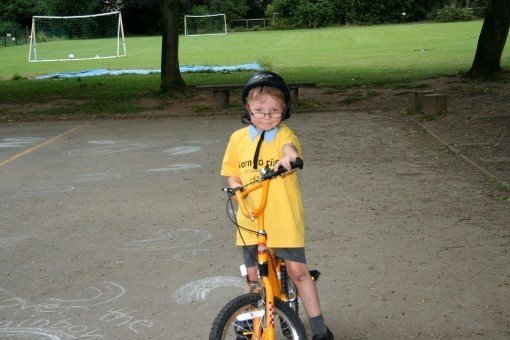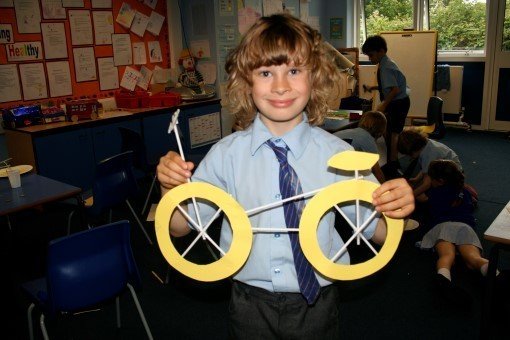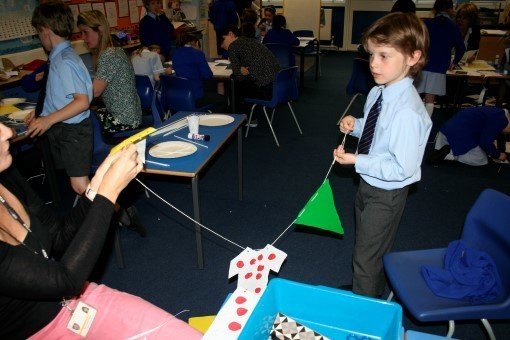 Visits to Bibi's Restaurant Summer term 2014
Several of our classes have been to visit Bibi's to learn about Italian food. They have leanrt to make pizza dough, and created their own pizzas, designed their own cookie monsters and learnt about running a restauant. A great day out was had by Class F, Class 2, Class 3 and some of our year 5 pupils. Many thanks to Bibi's and their staff.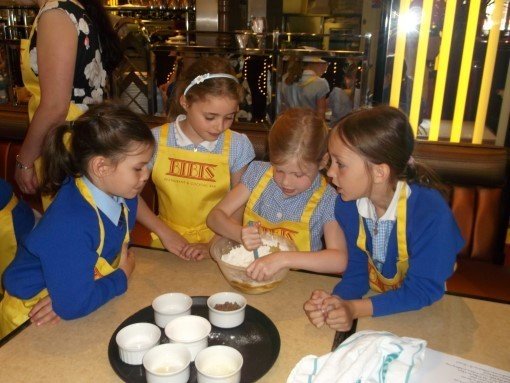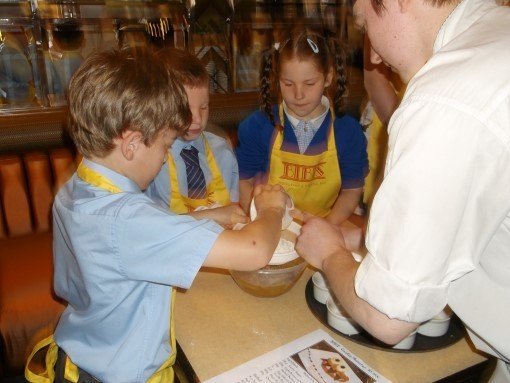 International Week 2014: Bollywood Dance
During our International Week, each class enjoyed a Bollywood dance workshop. They learnt Indian dance moves and music and learnt about the Indian cultural use of dance. During the week each class studied a different, non-European country, including Japan, Brazil, USA and Australia.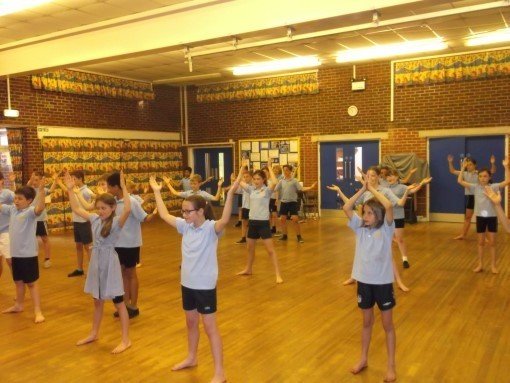 African Arts Workshops - September 2013
As part of our ongoing work bringing the International Dimension on to our curriculum, all pupils from Y1-Y6 enjoyed a workshop on African arts. This included African dance and African drumming. The older children in particular had a good discussion session, learning about Africa and African culture.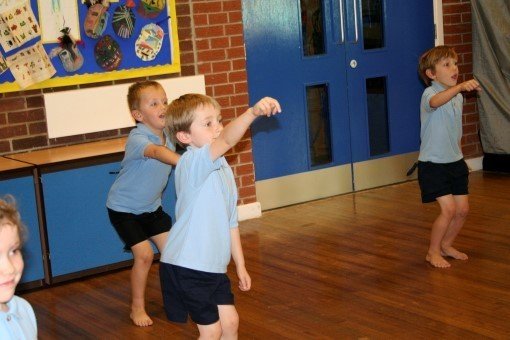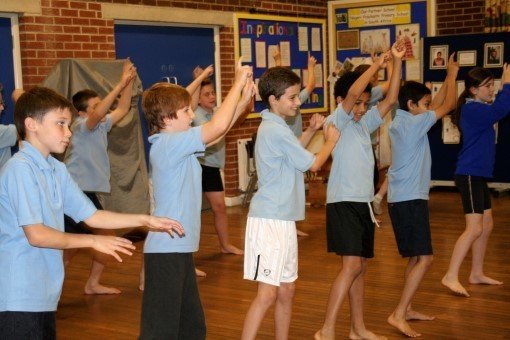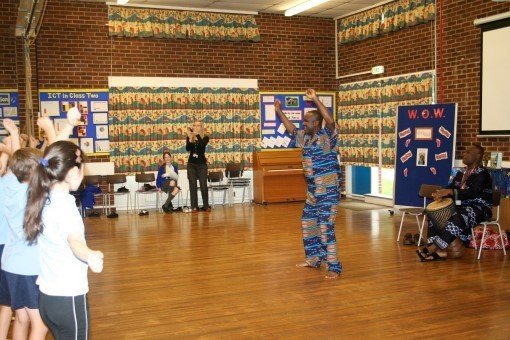 International Week - Summer 2013
We held our annual International Week in June 2013. Each class learnt about a different, non-European, country. They undertook research and completed lots of art, music, writing and geography about their country.
Children from our partner school, St. Anthony's, visited to spend the day learning alongside Y3. It was an enjoyable, fun week in school!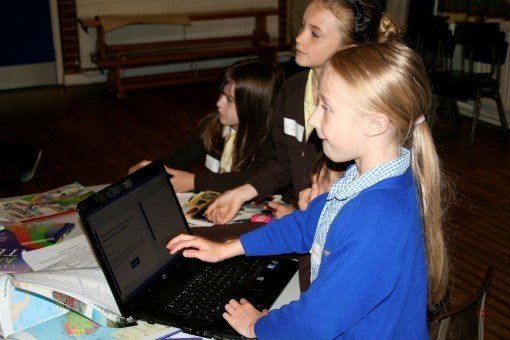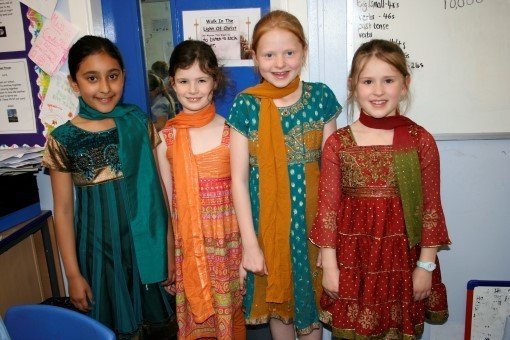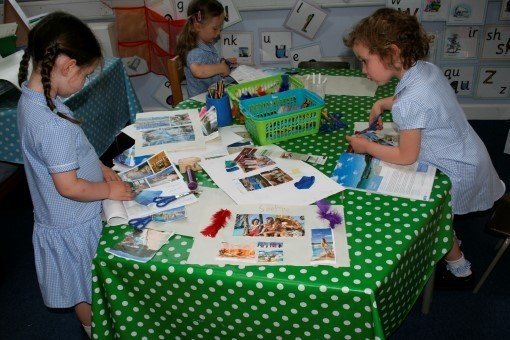 Re-accreditation of the International Award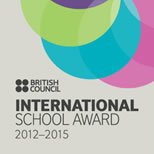 We are delighted that as a result of all our creative, cross-curricular work bringing the International Dimension onto the curriculum, we have received re-accreditation as an International School. This status has been extended until 2015. As well as bringing internationalism onto the general curriculum we hold an annual International Week, an annual European Day, work alongside partner schools in Africa and Beeston, and bring in a variety of workshops on the International theme. Pupils therefore learn all about other cultures and countries, challenging stereotypes and fitting them to live in our multi-cultural society.
24/08/2009 - School Achieves International Award

Last year's work on bringing the International Dimension on to the curriculum has all paid off, with St. Edward's being accredited with the Full International School's Award.

This means that we are an "International School" and the accreditation lasts for three years before re-application.

We shall of course continue to enrich our curriculum with cross-cultural links and activities, preparing our pupils for life in our multi-cultural soceity.