General News


Coronation Day
We held a themed day in school before the coronation of King
Charles, learning all about coronations and their links to our own St Edward. (May 203)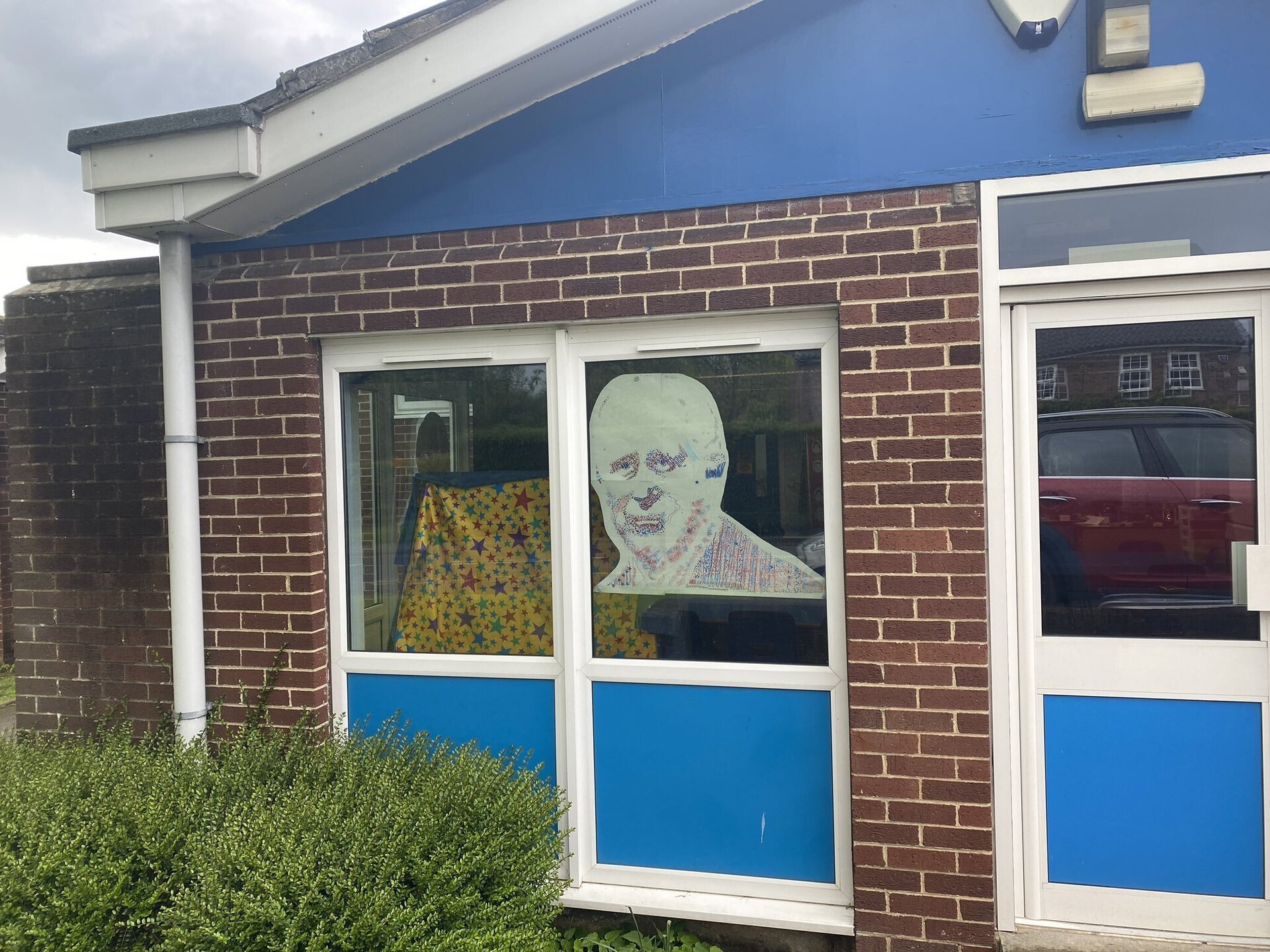 Crown Parade:
As part of the Coronation day, pupils paraded with crowns they had made at home. May 2023)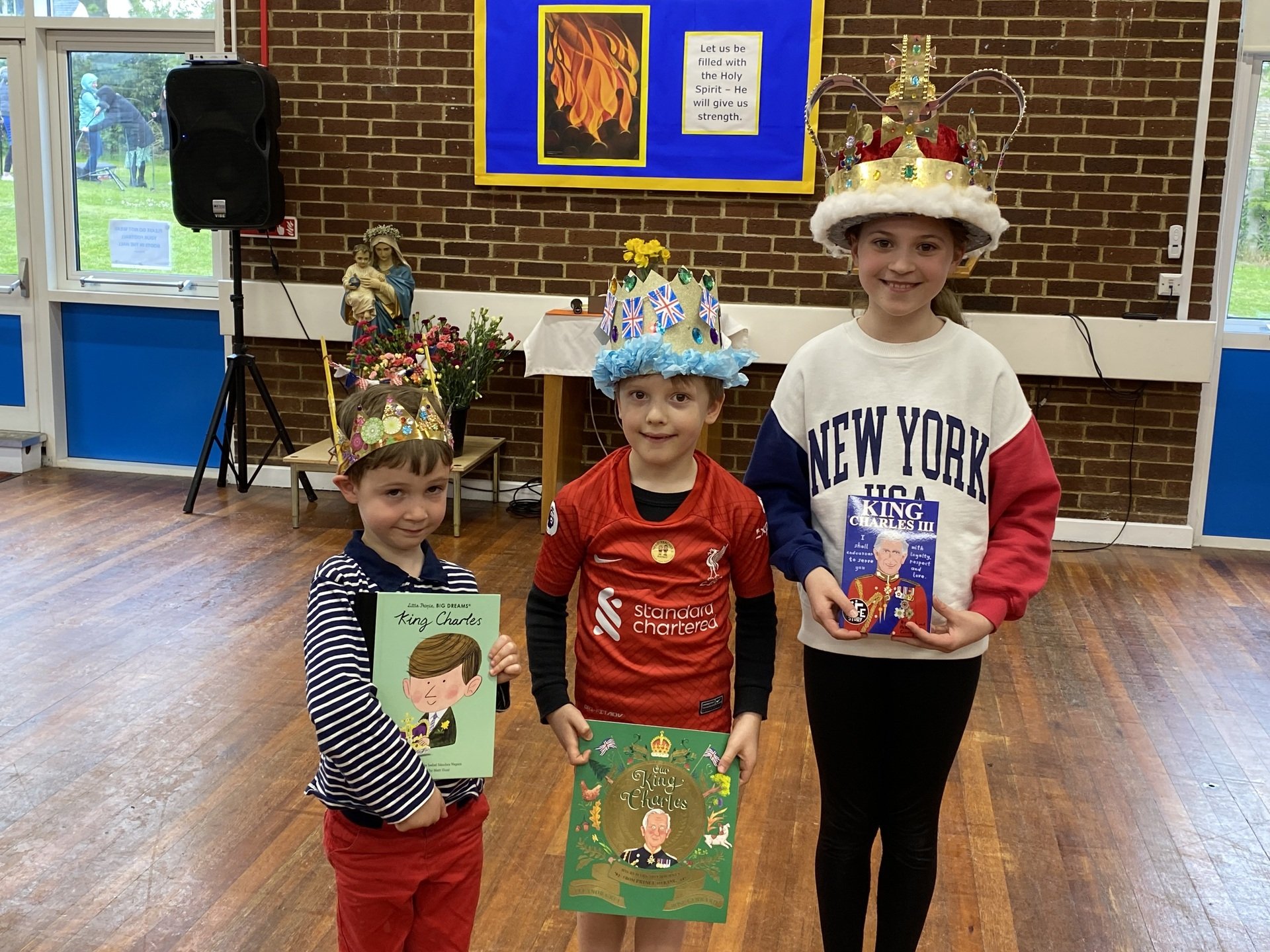 Chicks in School
YF had eggs in to watch hatch and learn all about the chicks. Y6 took care of them
on YF's snow day!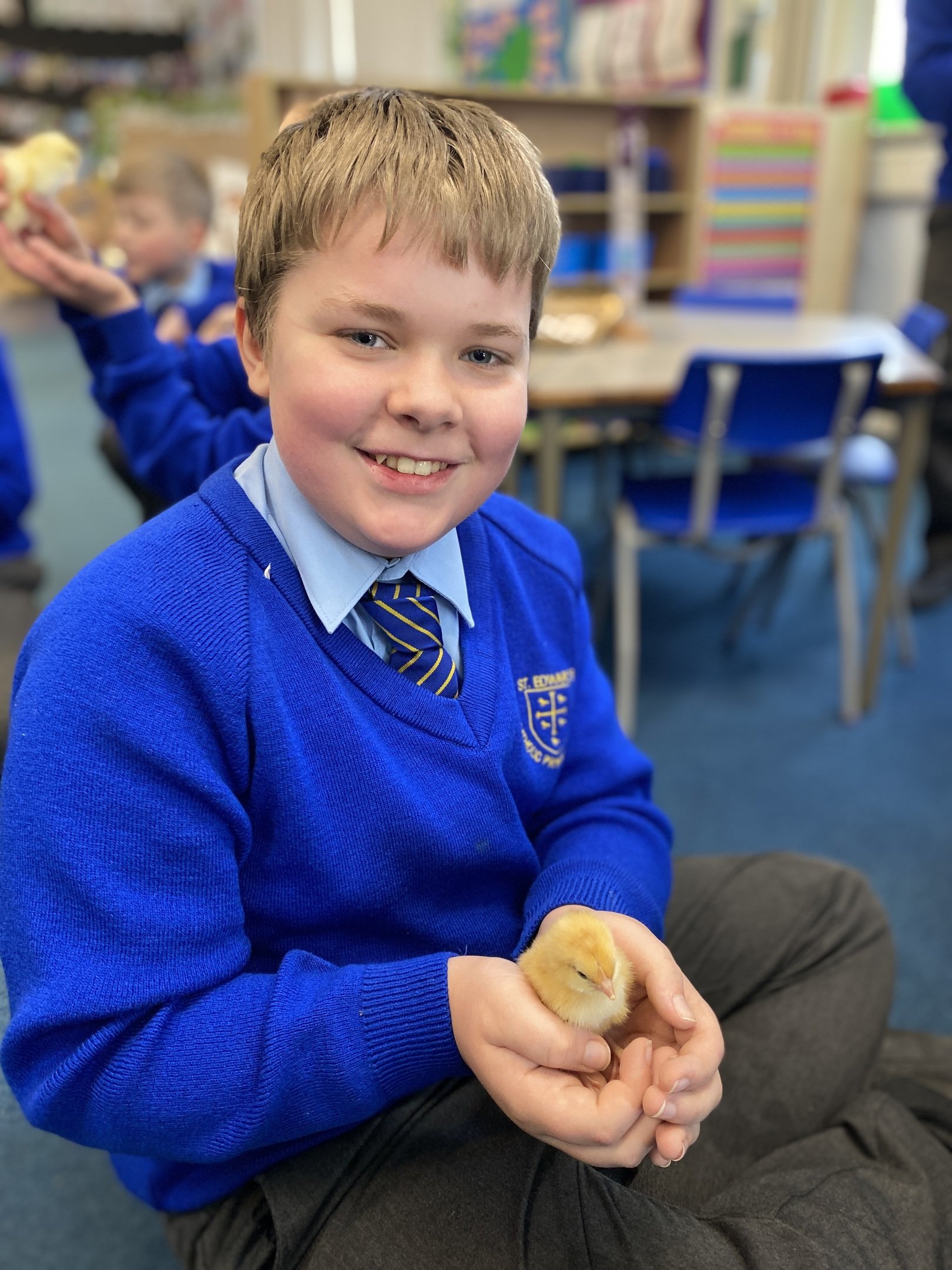 Athletics Competition - February 2023
Pupils in KS2 enjoyed this competition provided by our Well-Schools partnership.

Panto - January 2023
Pupils enjoyed a traditional Panto on our return to school for the new term.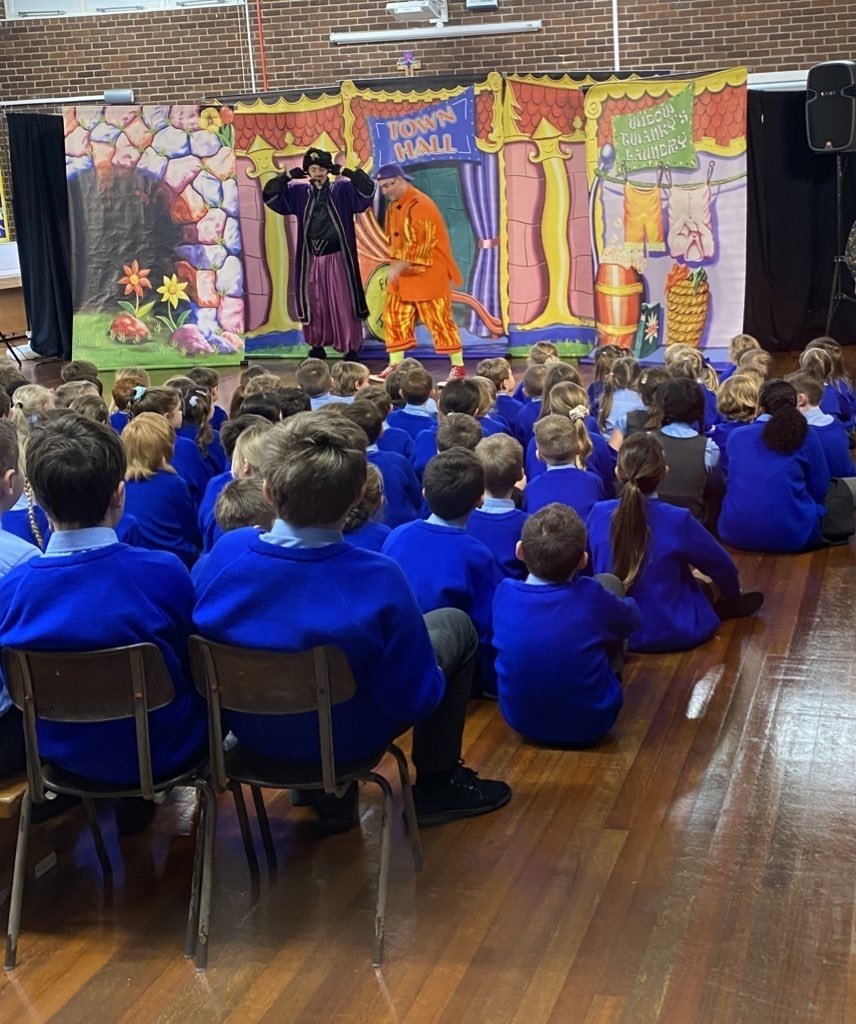 Y6 PSHE Workshop - Autumn 2022
Our Y6 pupils were treated to a workshop all about choices from Leeds Utd.
They were all so engaged that instead of giving a few a prize which had been
brought along, the leader went all the way back to Elland Road to get each of them a prize.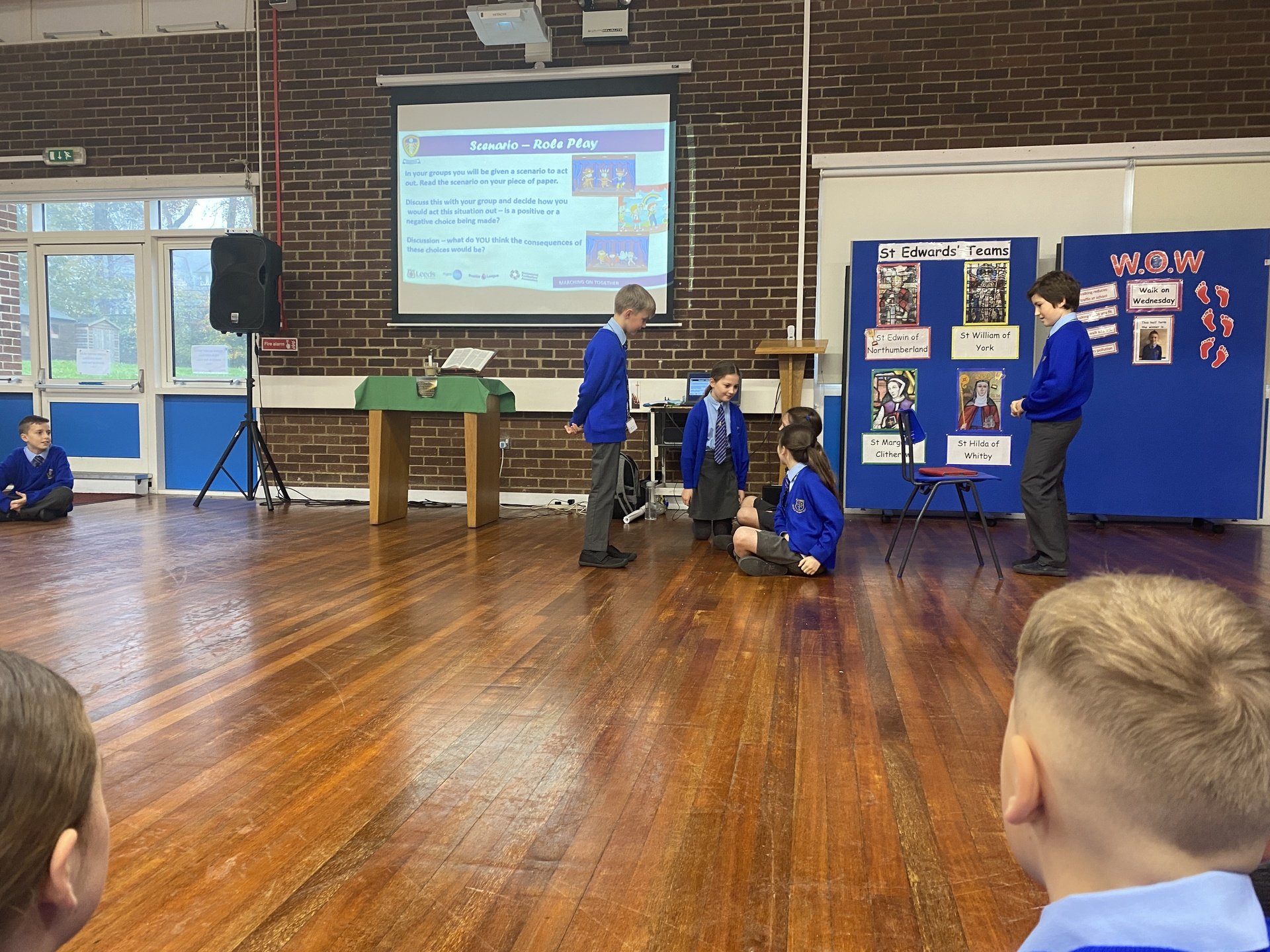 Young Mayor Finalist
One of our pupils entered the Leeds Young Mayor Competition, writing
an excellent manifesto Well done!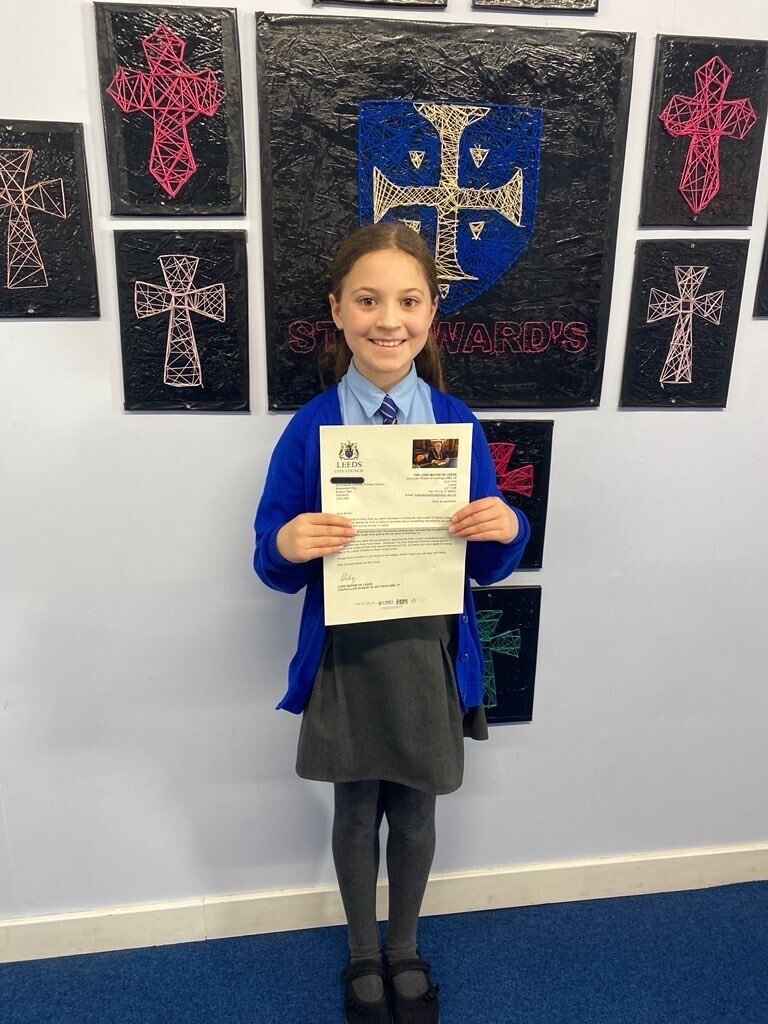 St Edward's Feast Day Party
On St Edward's Feast Day, the 13th October, we celebrated in school with
a party and special cake.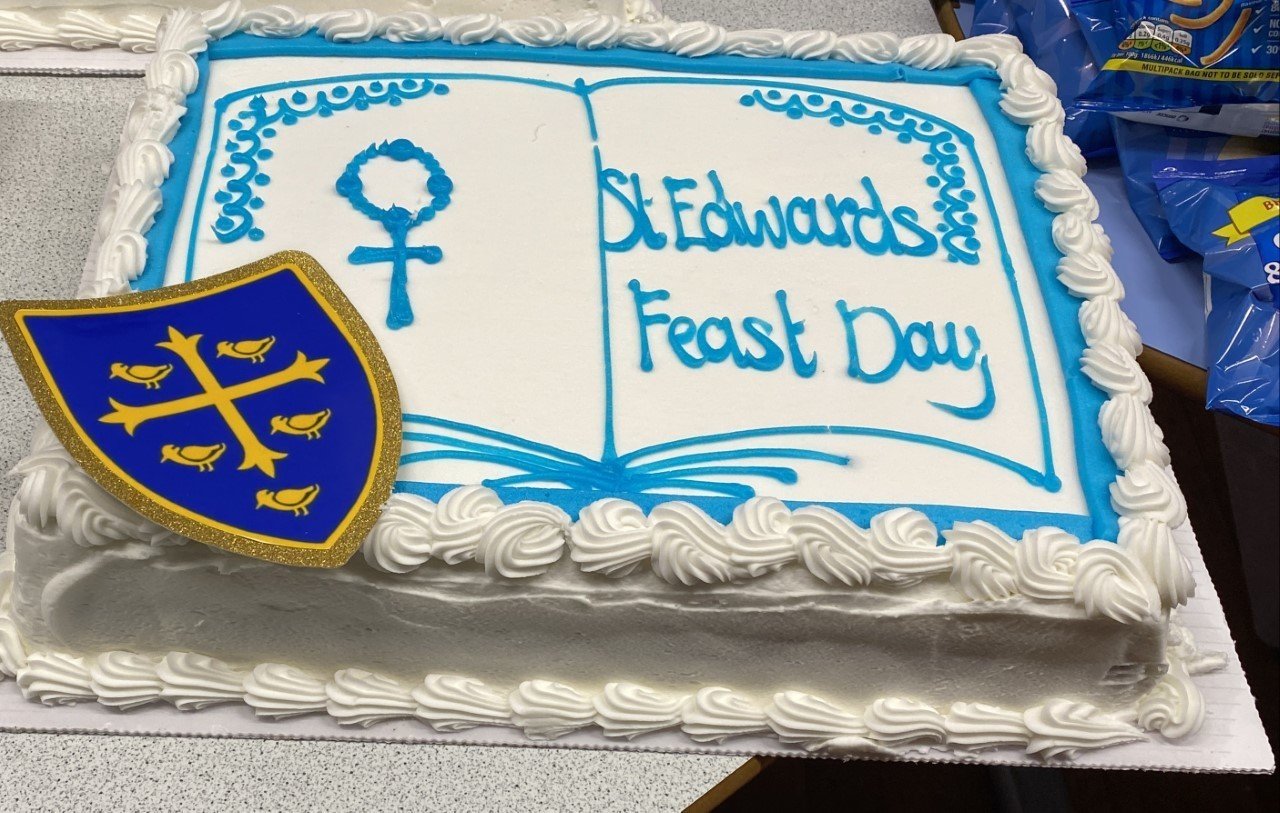 Author Visit - September 2022
Author, Jenny York visited school to run workshops for younger children and Q&A sessions
with older pupils. A great time was had by all! Many thanks to Jenny.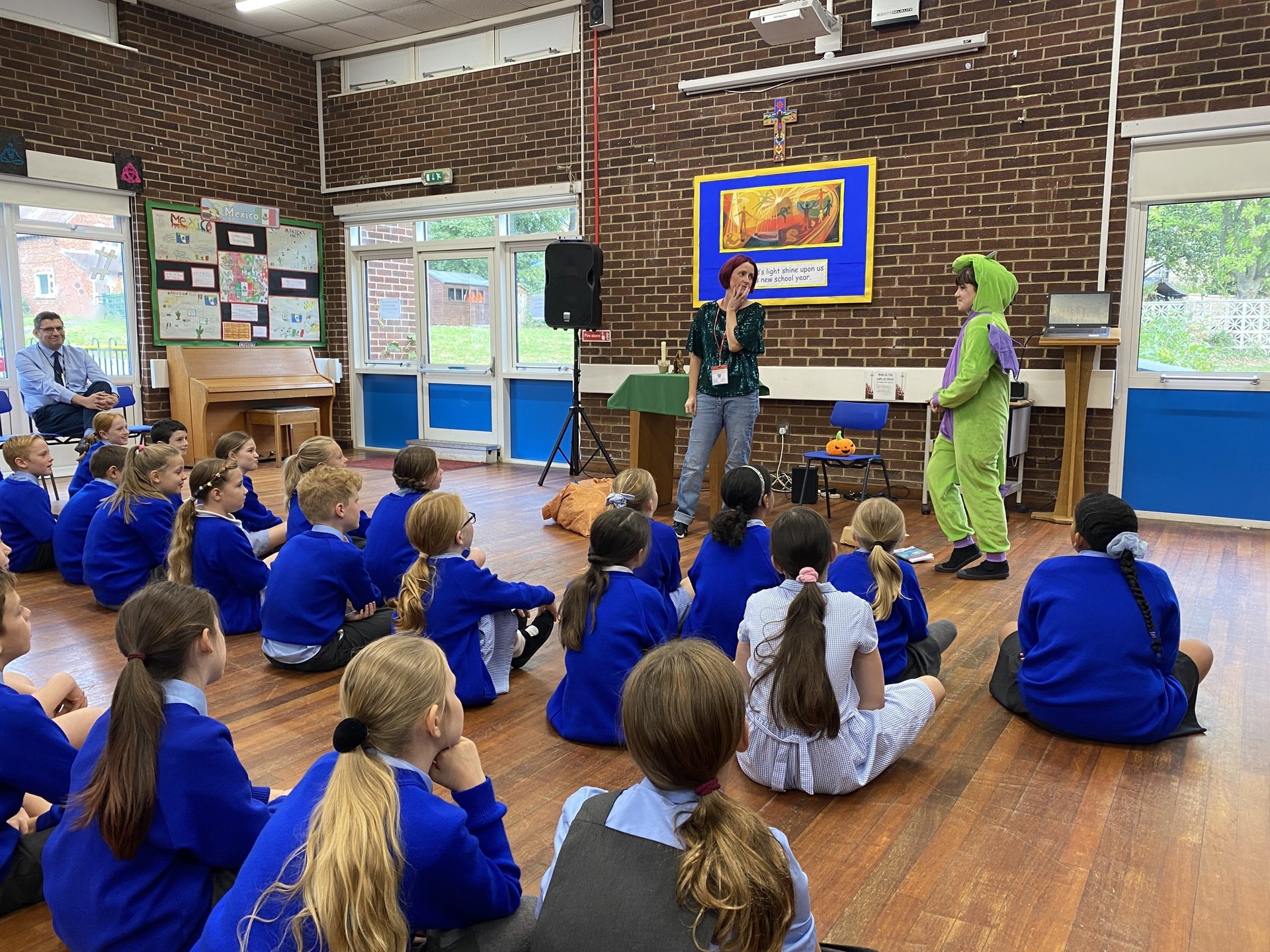 Eco Letters for neighbours - September 2022
Our Eco Warriors wrote letters to our neighbours to explain what they are doing to promote less
traffic and less pollution along our road. They went out and delivered them by hand.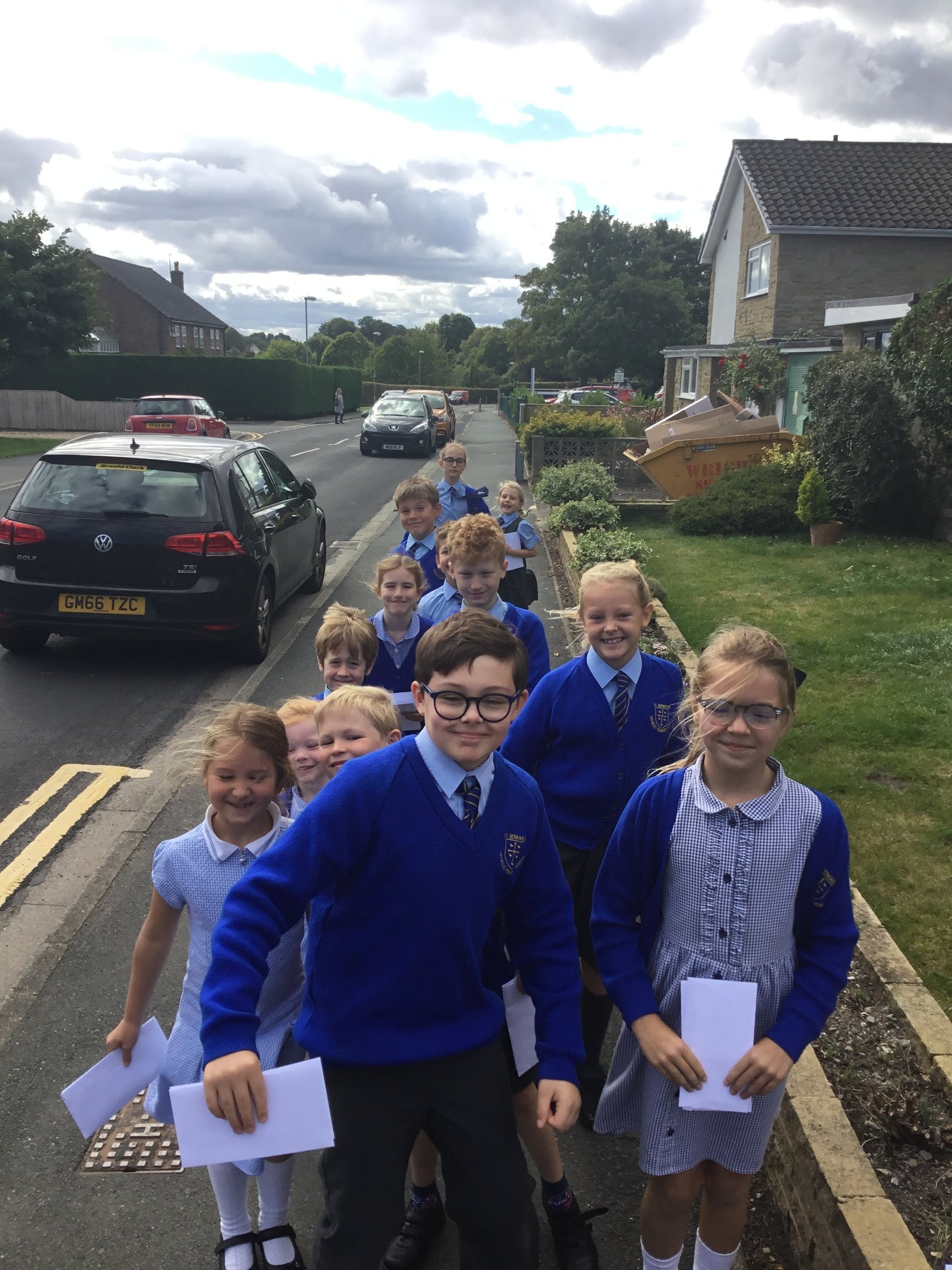 International Dot Day - September 2022
All children across the school produced "dotty art" to celebrate creativity
on International Dot Day.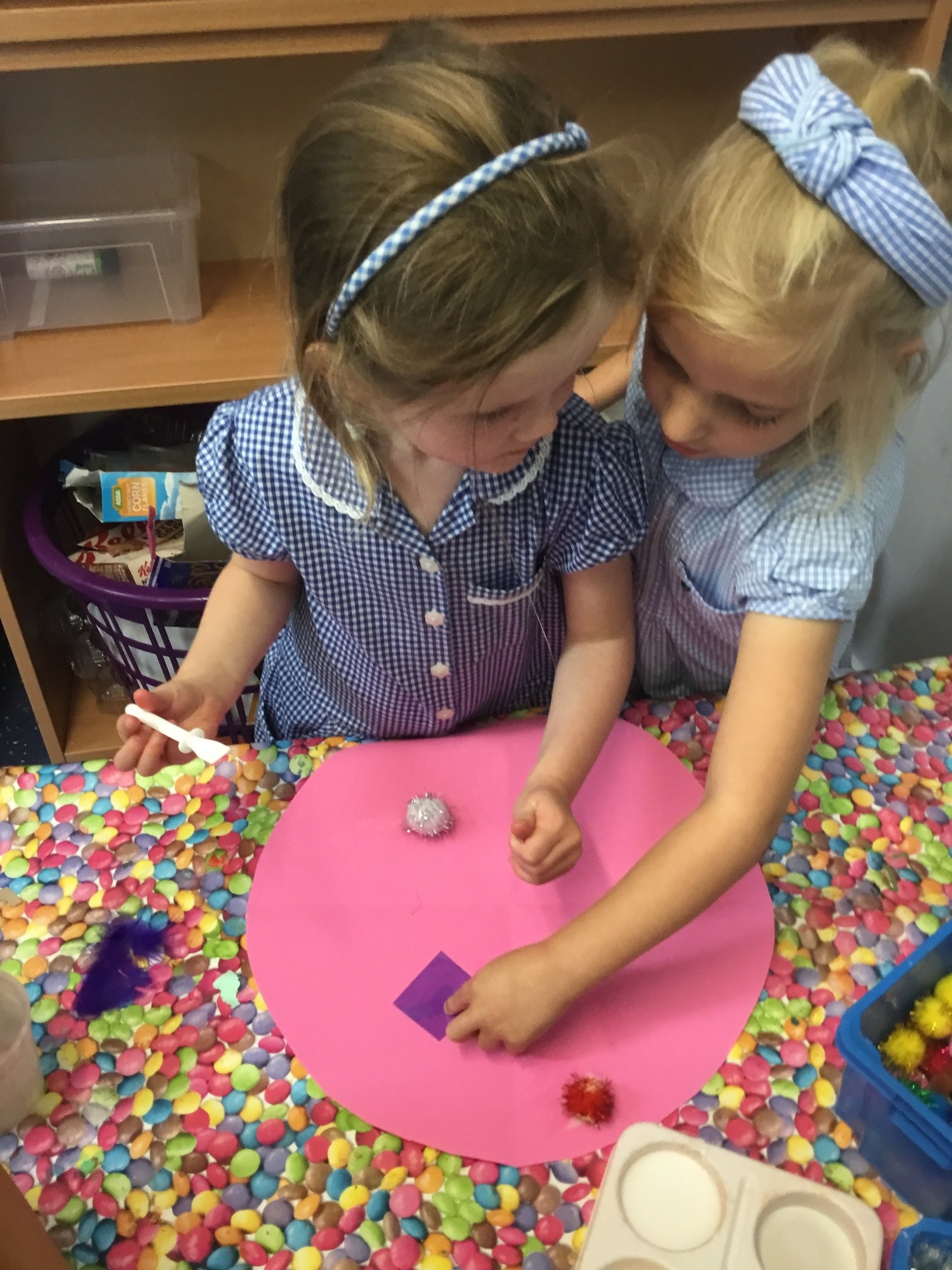 Steve Clarkson Award for Academic Progress
This award is given each year to the student who has made the most
progress between the end of KS1 and the end of KS2.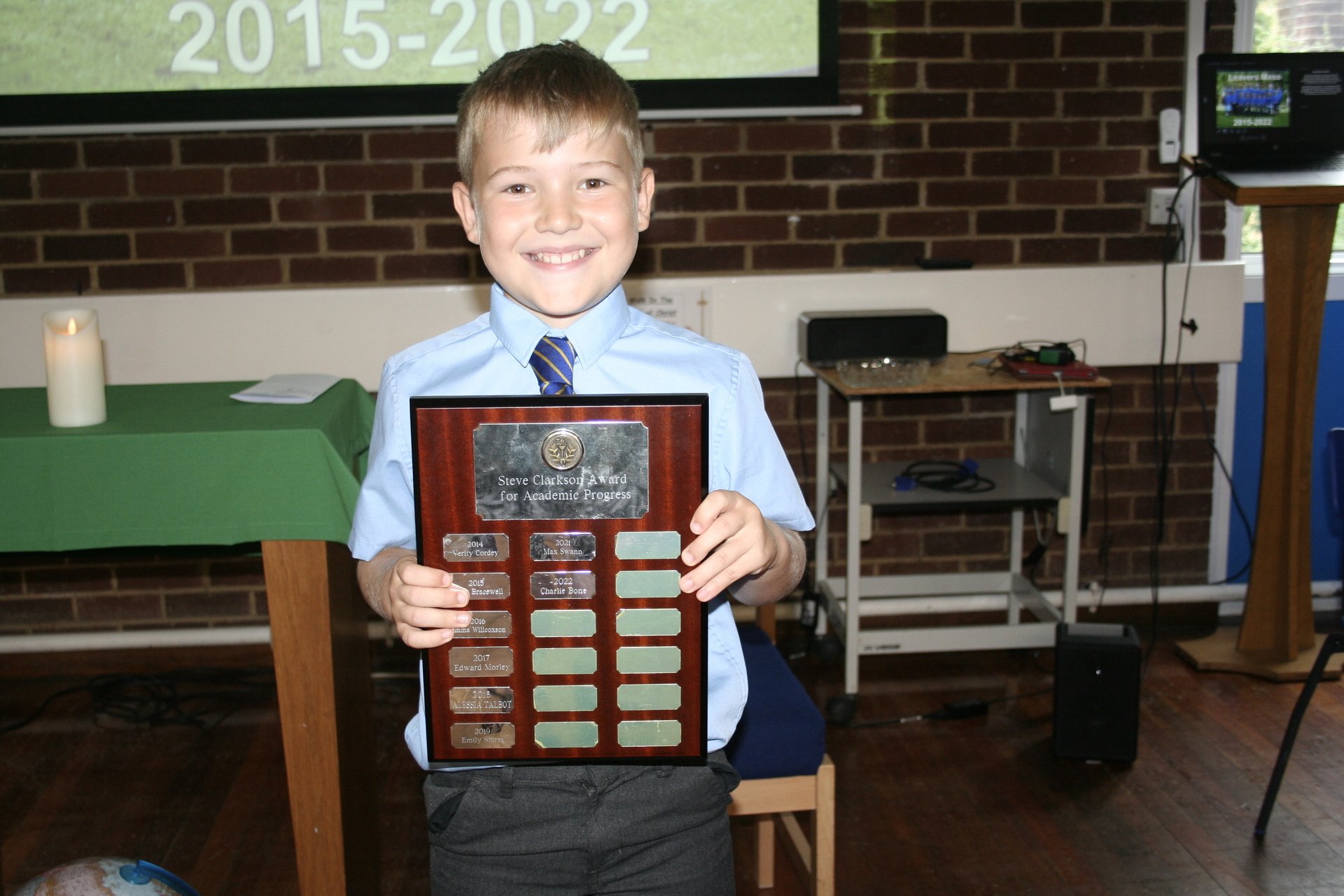 Pond Area - Summer 2022
Class 5 made good use of our beautifully renovated pond area in the
warm weather.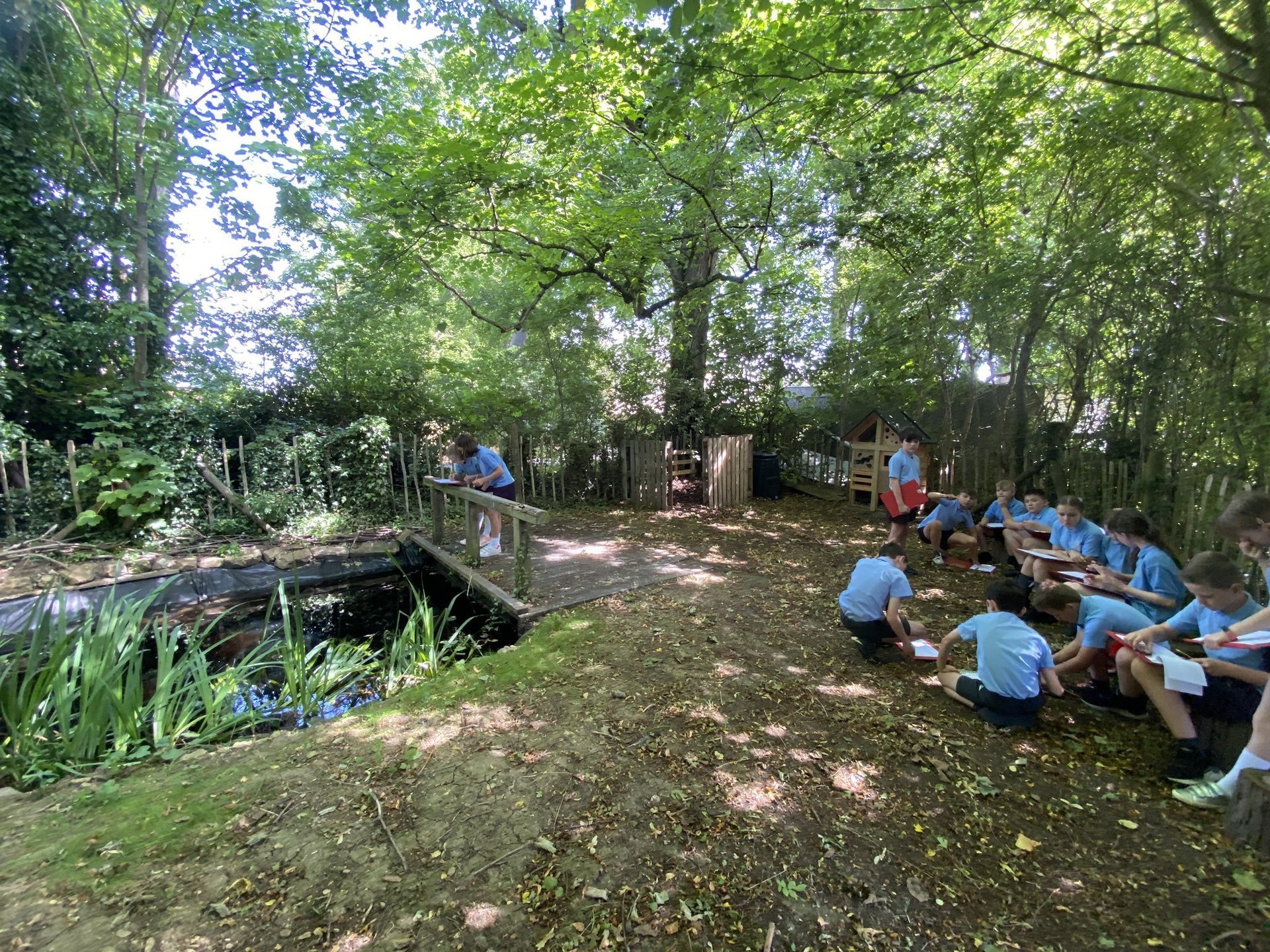 Jubilee Books Summer 2022
Pupils enjoyed their free books marking the Queens 75th Jubilee.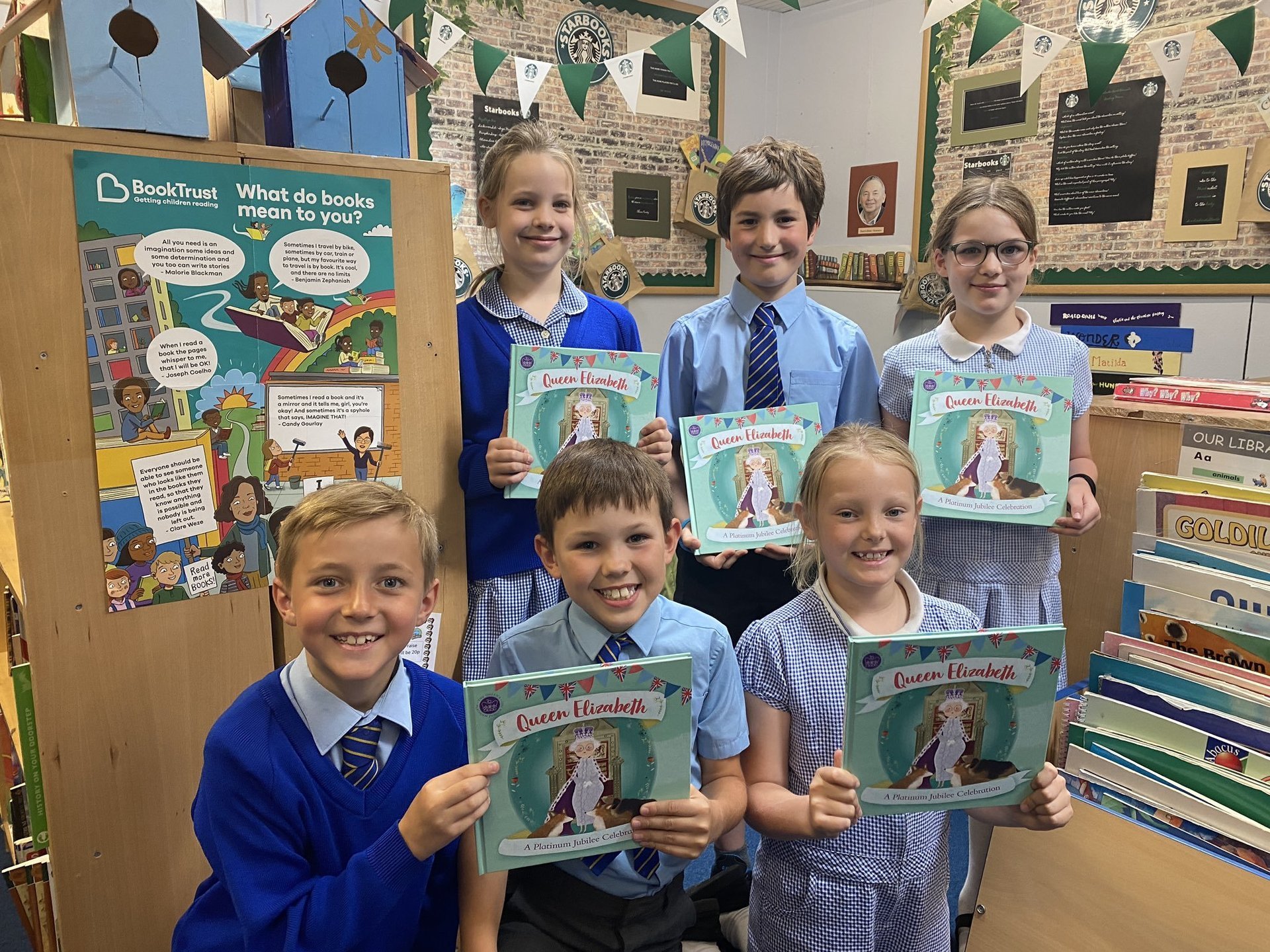 Fun Run June 2022
Our annual Fun Runs are held during, "Healthy Minds, Healthy Bodies Week." Here are this
year's winners.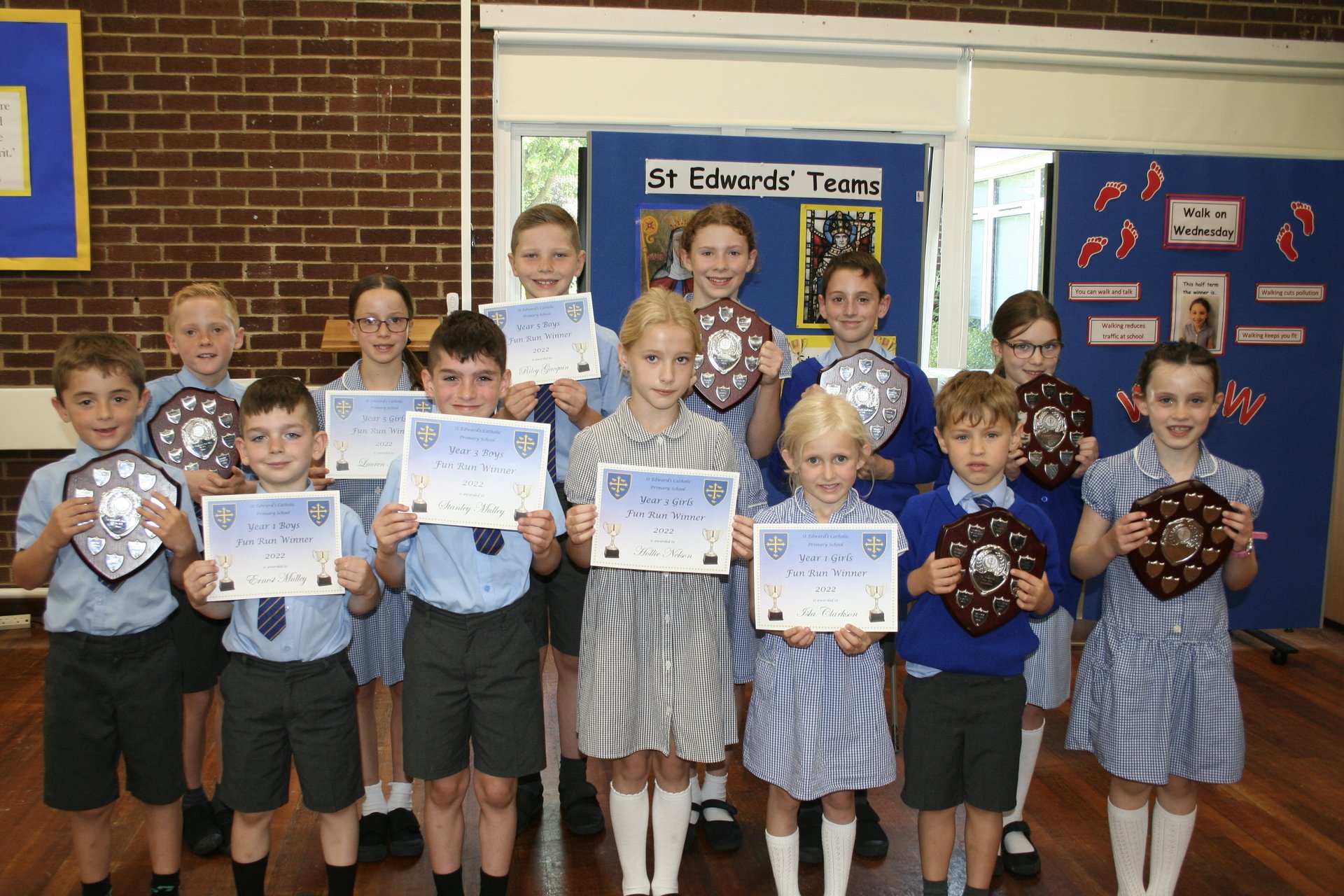 Y5 Science Fayre
Y5 did their own research to set up and run
an experiment at their Science Fayre, which was then visited by other
pupils during Science Week. Y5 did a great job explaining things and
teaching the younger children about their experiment.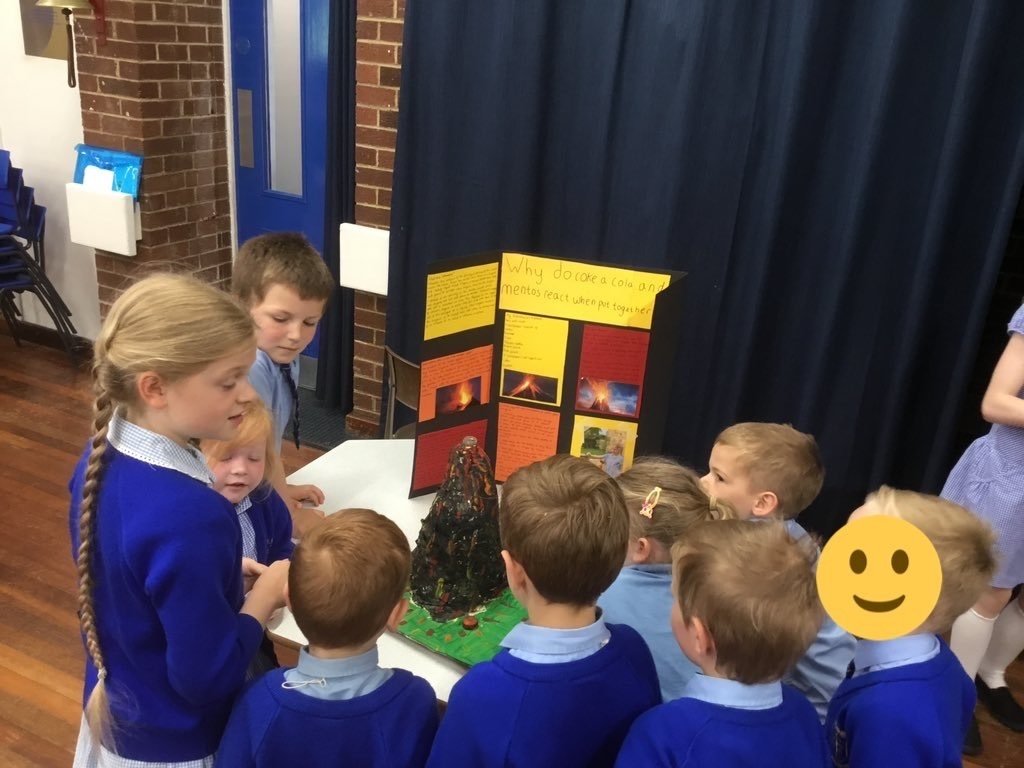 Lenten Activities Spring 2022
Ys 3, 4 and 5 ran a range of exciting games and stalls in the hall
during Lent in order to raise money for charity. Lots of fun was had by all.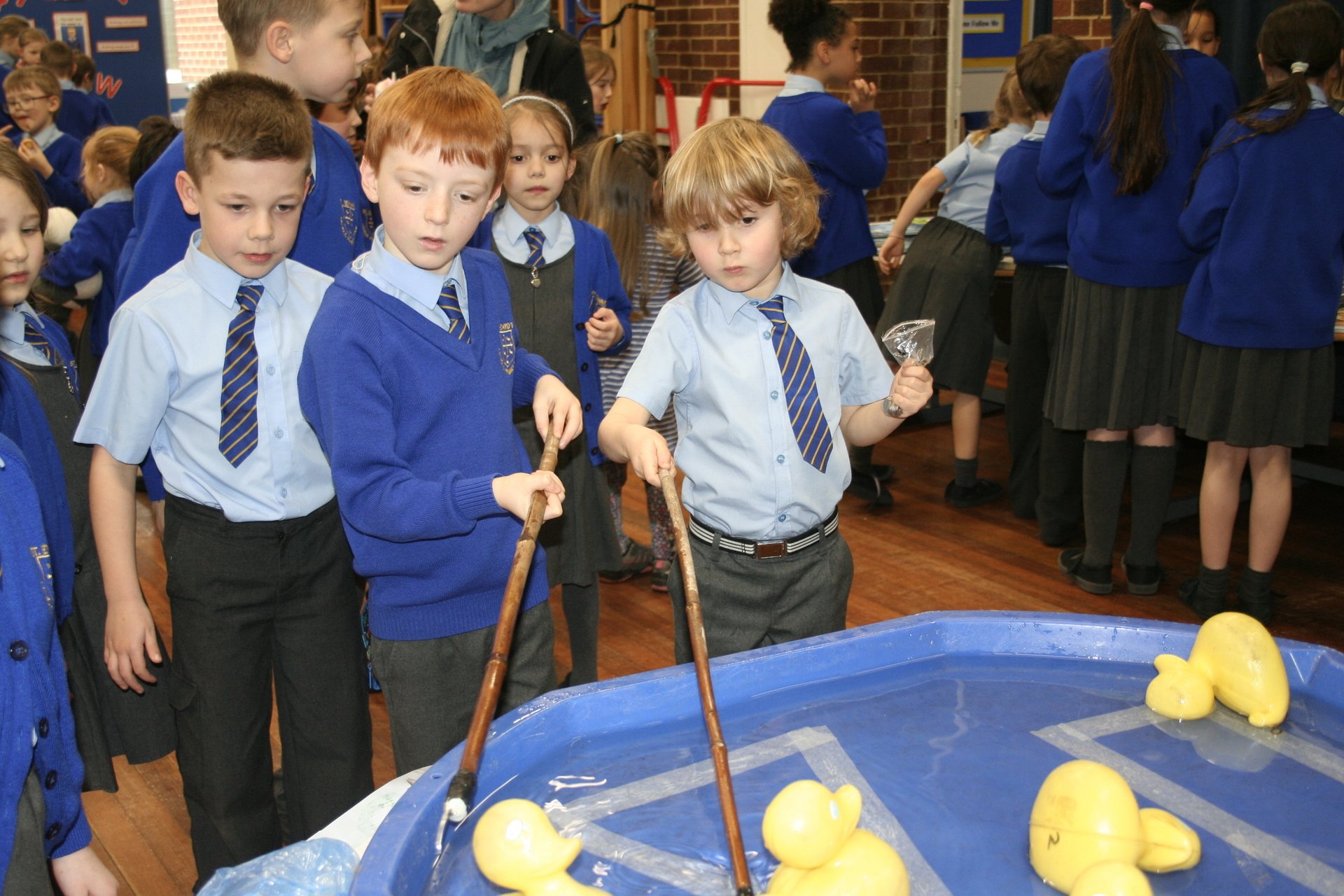 World Book Day - March 2022
As well as dressing up as book characters, the pupils did lots of fun activities
to celebrate World Book Day.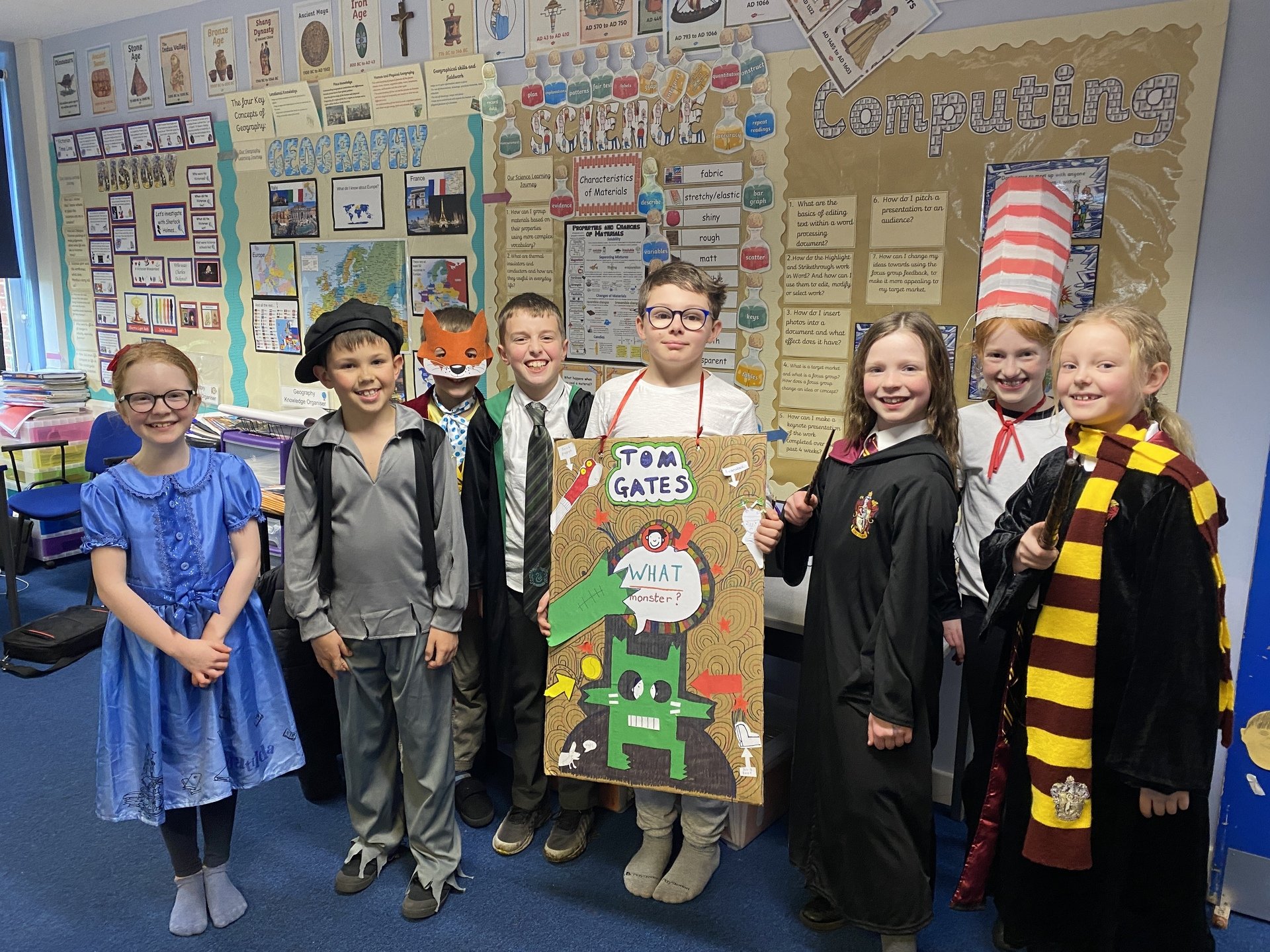 Maths Day February 2022:
On National Numbers Day we had our own Maths Day in school, focussing both
on number and on geometry. Pupils dressed in a maths theme - they looked amazing!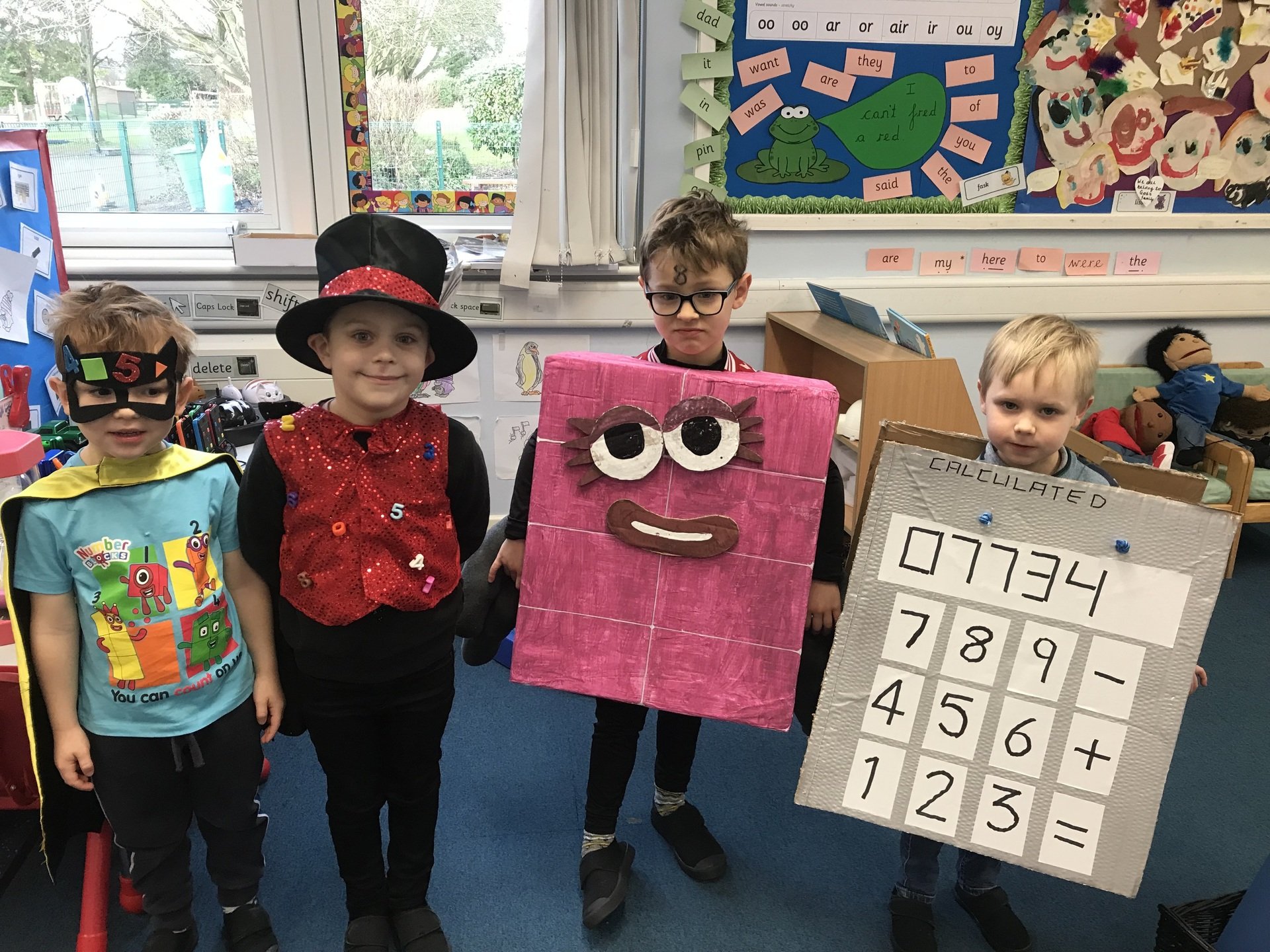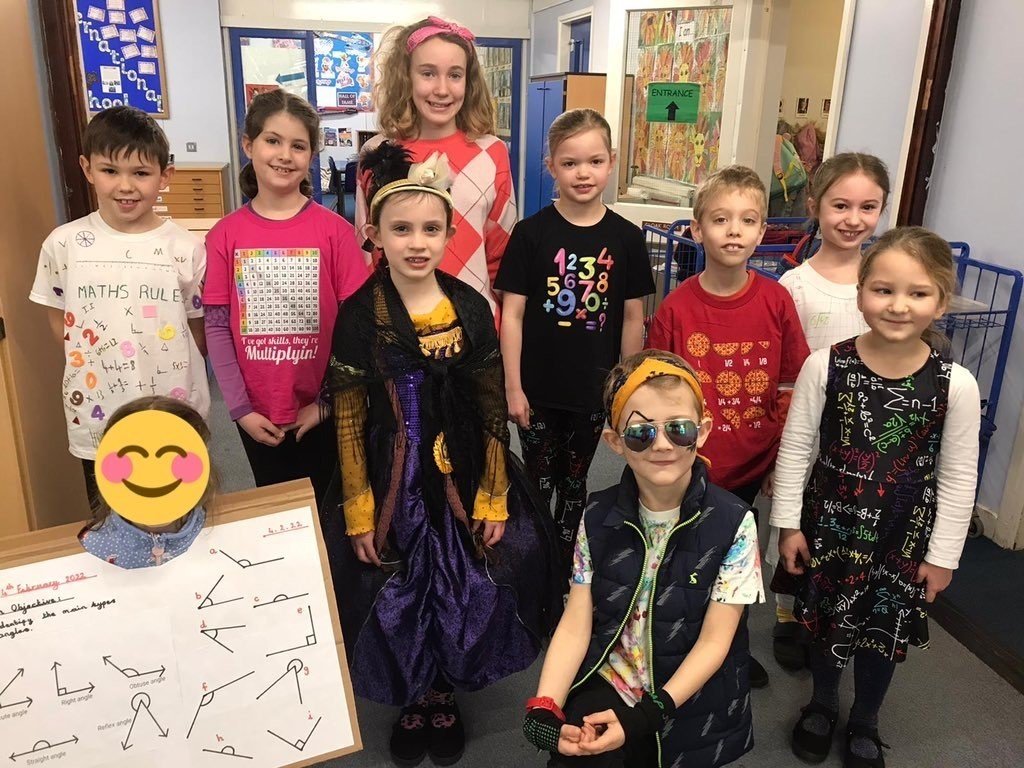 We have an Ada Lovelace and a Times Tables Rock Star Character among our maths dressed stars.
School Council check out Stables Lane February 2022:
Our school council members had a great time playing on the new play equipment
at Stables Lane: they are able to recommend it to all our pupils and families!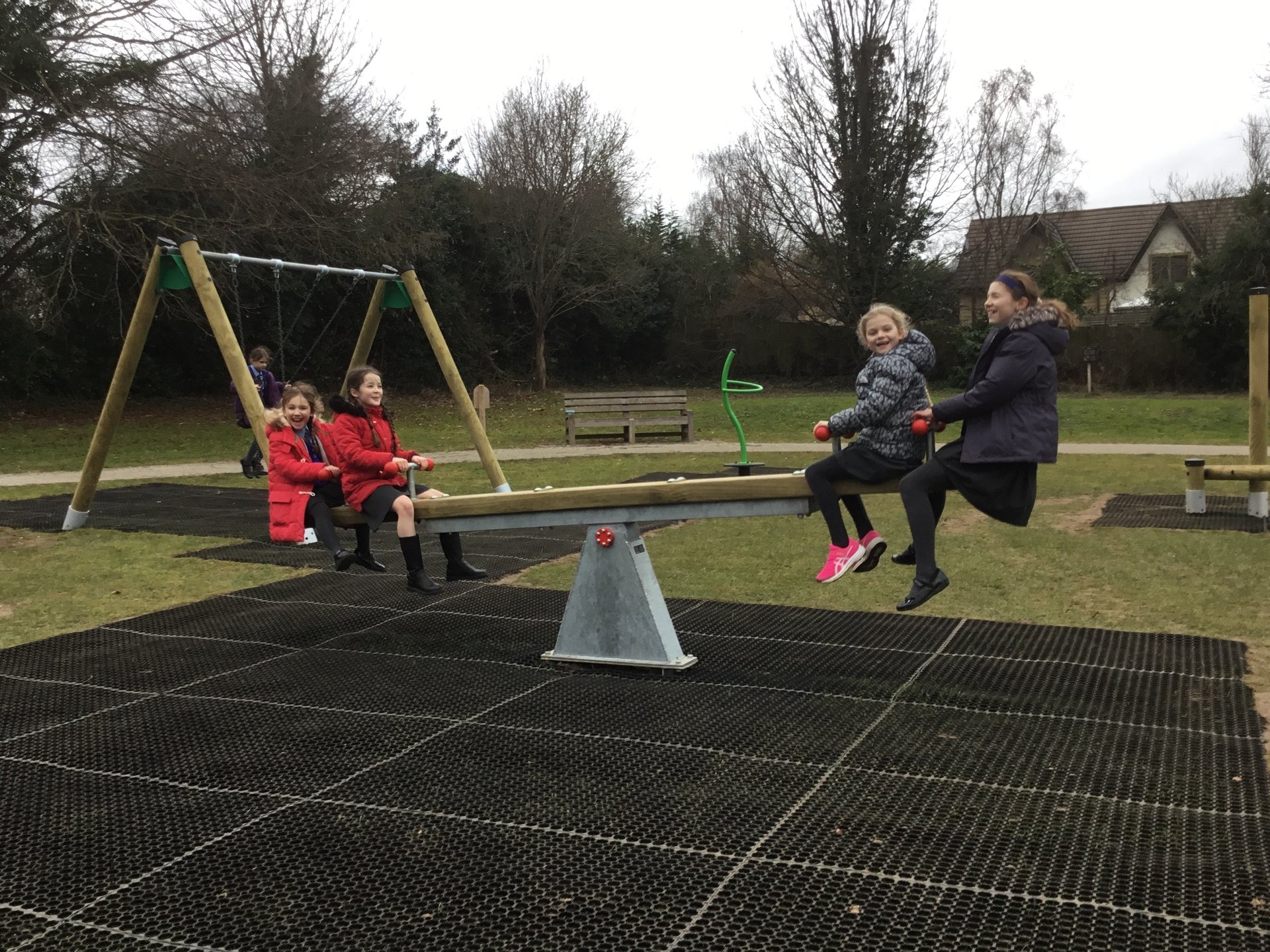 YF Stay and Play: Our Foundation parents can regularly come into class to play alongside
their child.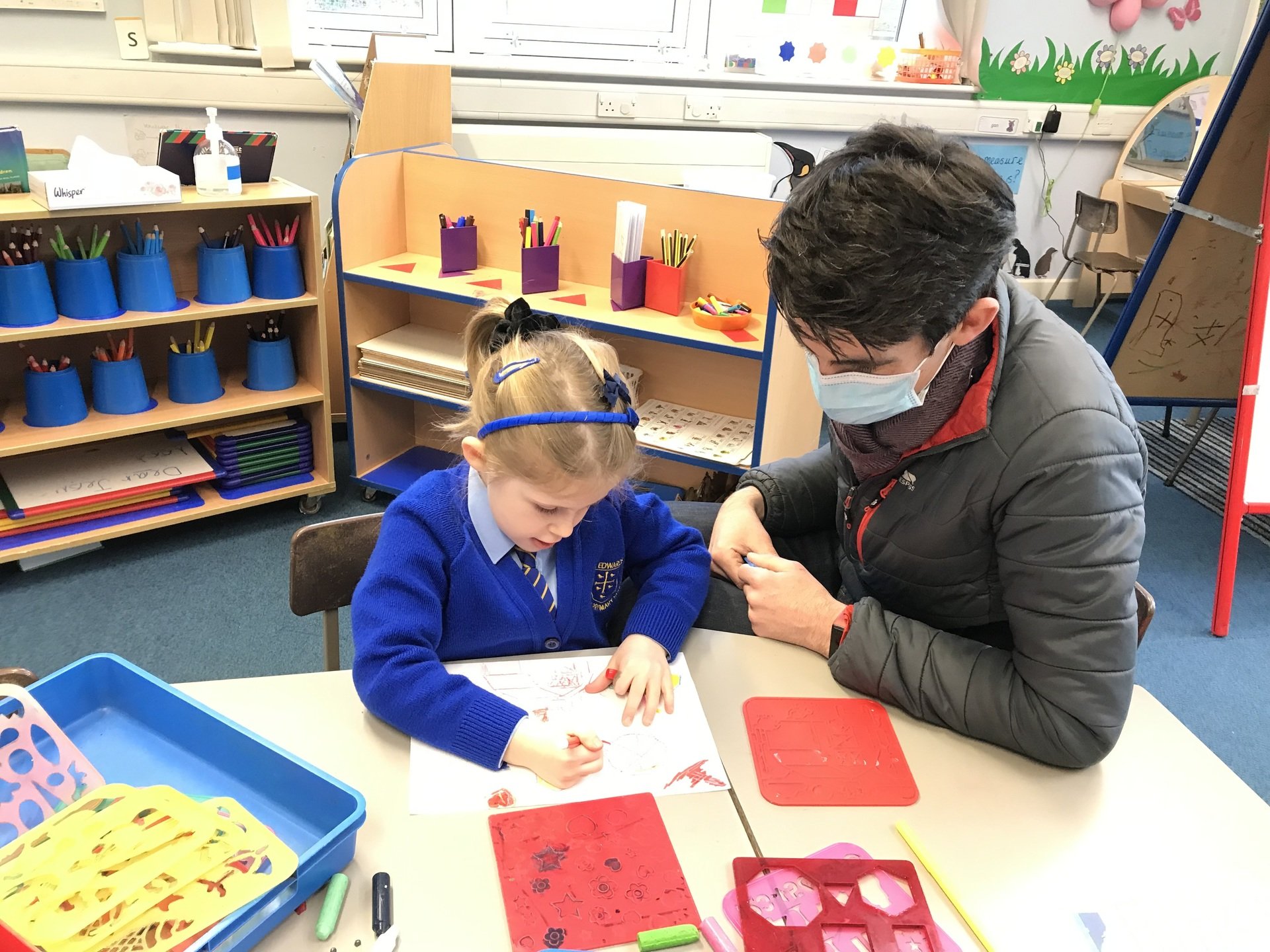 Community Christmas Tree Festival: Creative Club and Class 5 made angels to decorate our school and church
tree as part of the 7th Christmas Tree Festival at Boston Spa Methodist Church.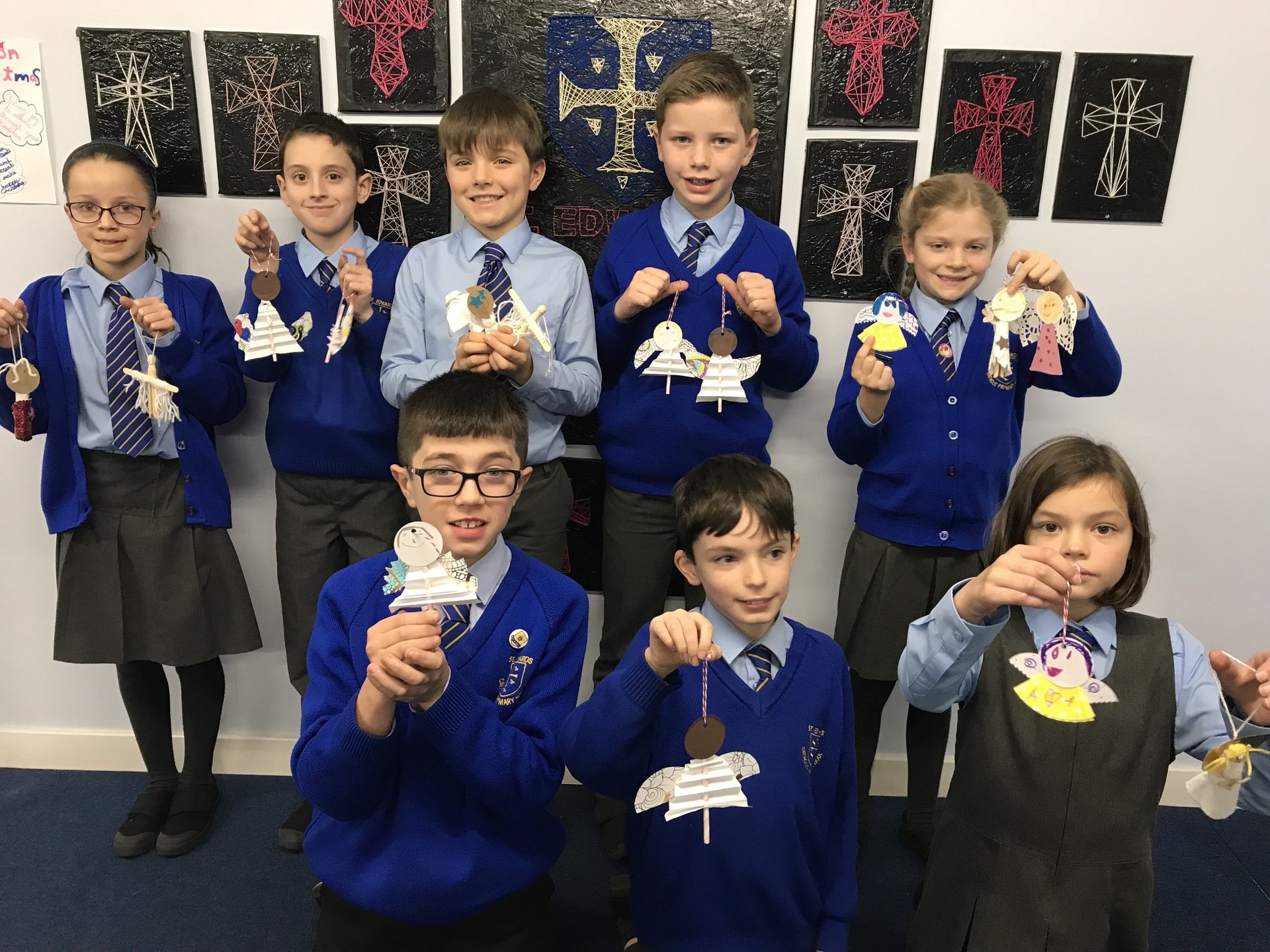 Y6 Apprentice Stalls - December 2021: As part of setting up and running their own businesses for half a term
Y6 ran stalls in the hall selling their wares.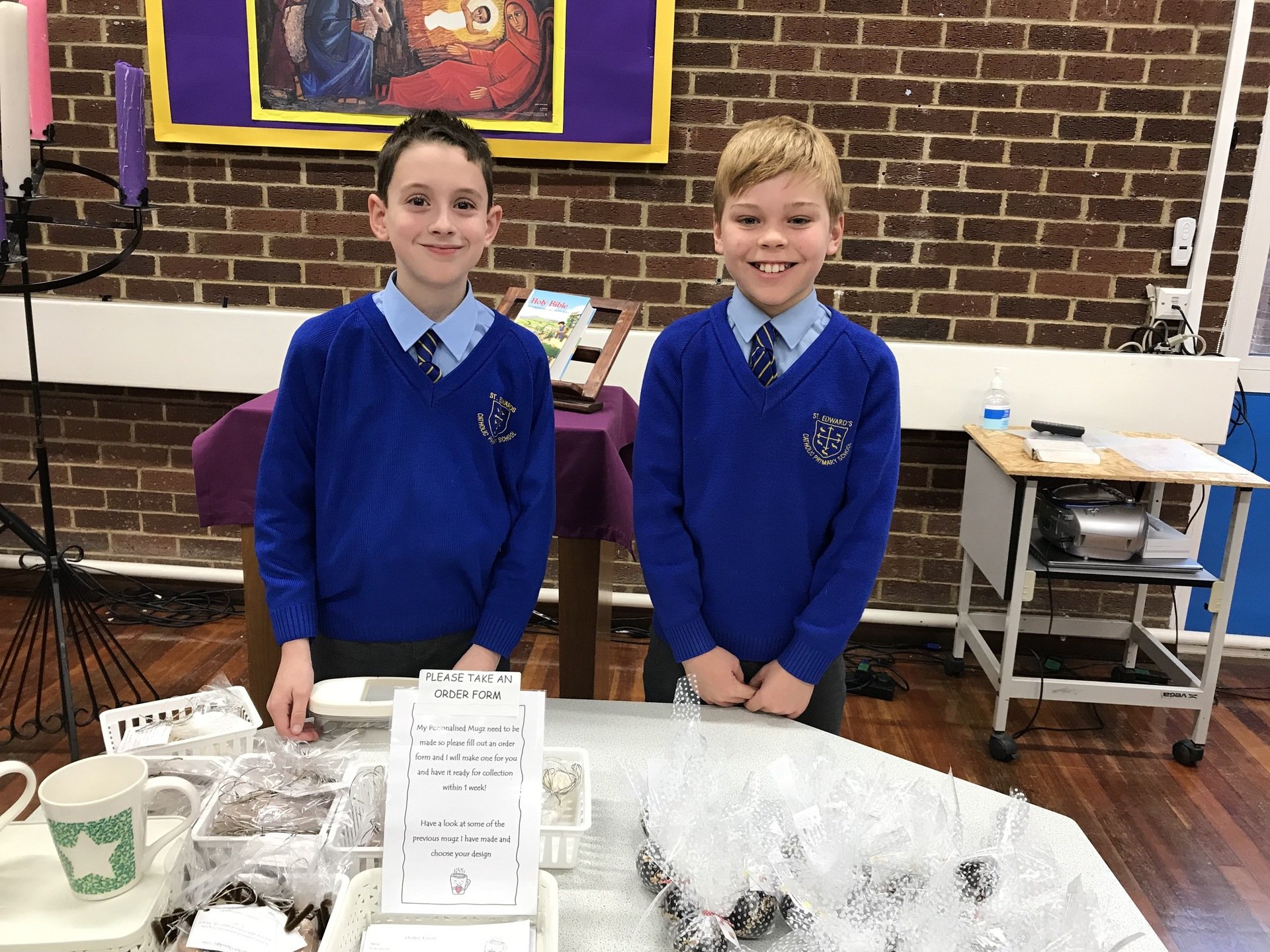 Positive Psychology Week October 2021
During this annual themed week, Y6 pupils worked with their YF
buddy to make positive posters all about them.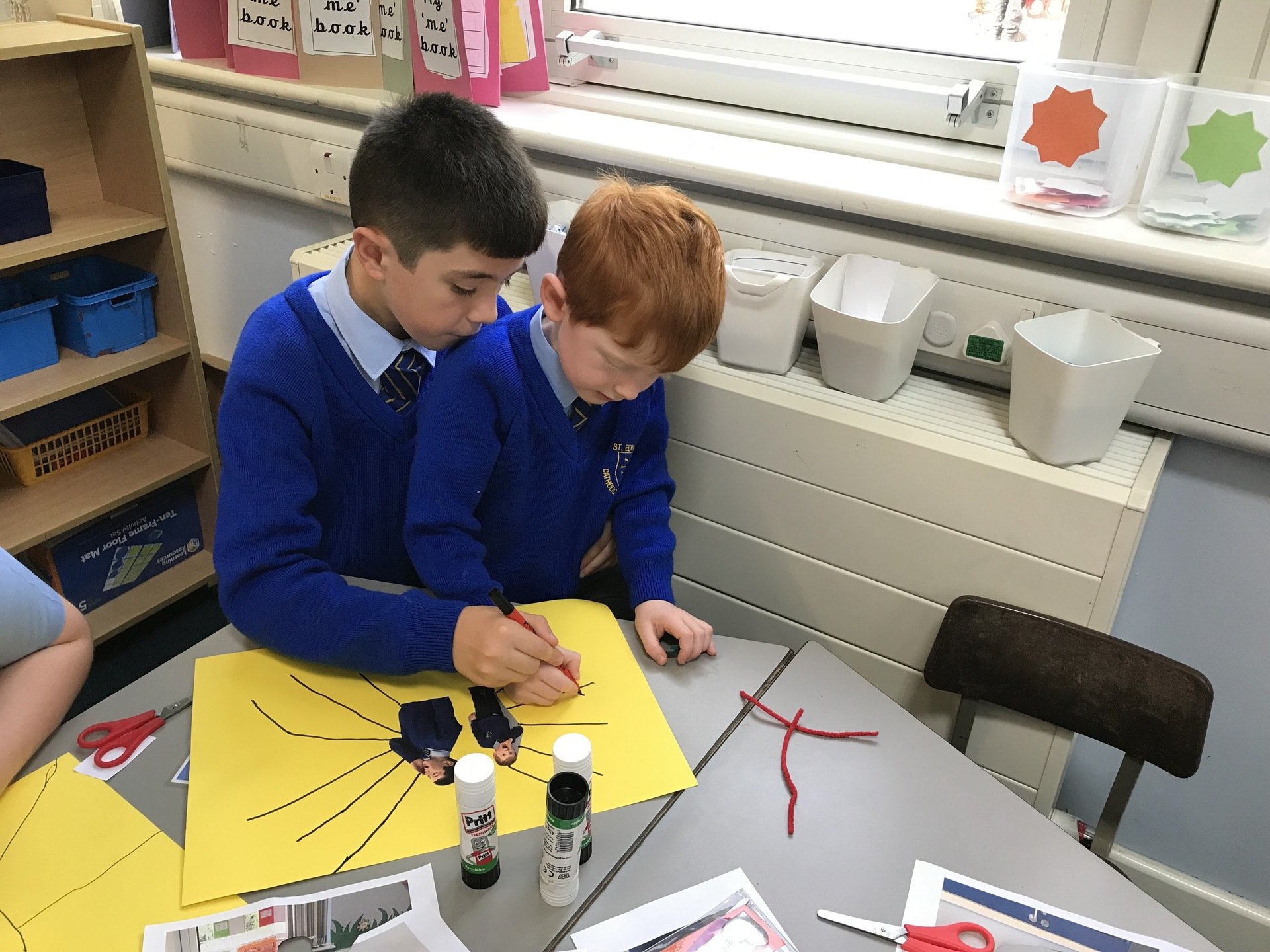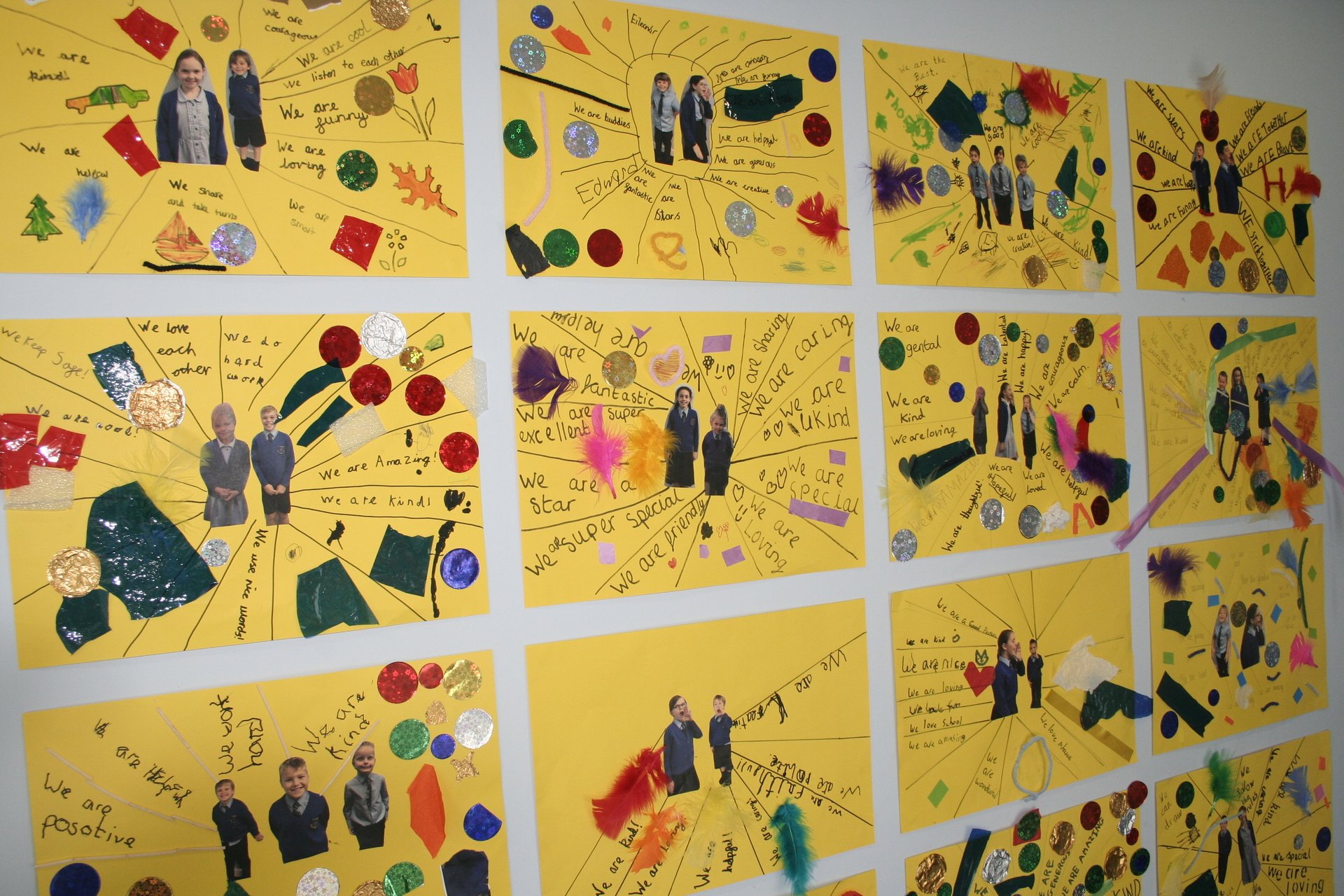 Cross-Country Competition October 2021
Pupils from KS2 took part in an inter-school cross-country competition, doing extremely well.
Out of around 100 children, we had a 7th placing in one age group, a 2nd place in another
and an amazing 1st place in Y3. Well done to all.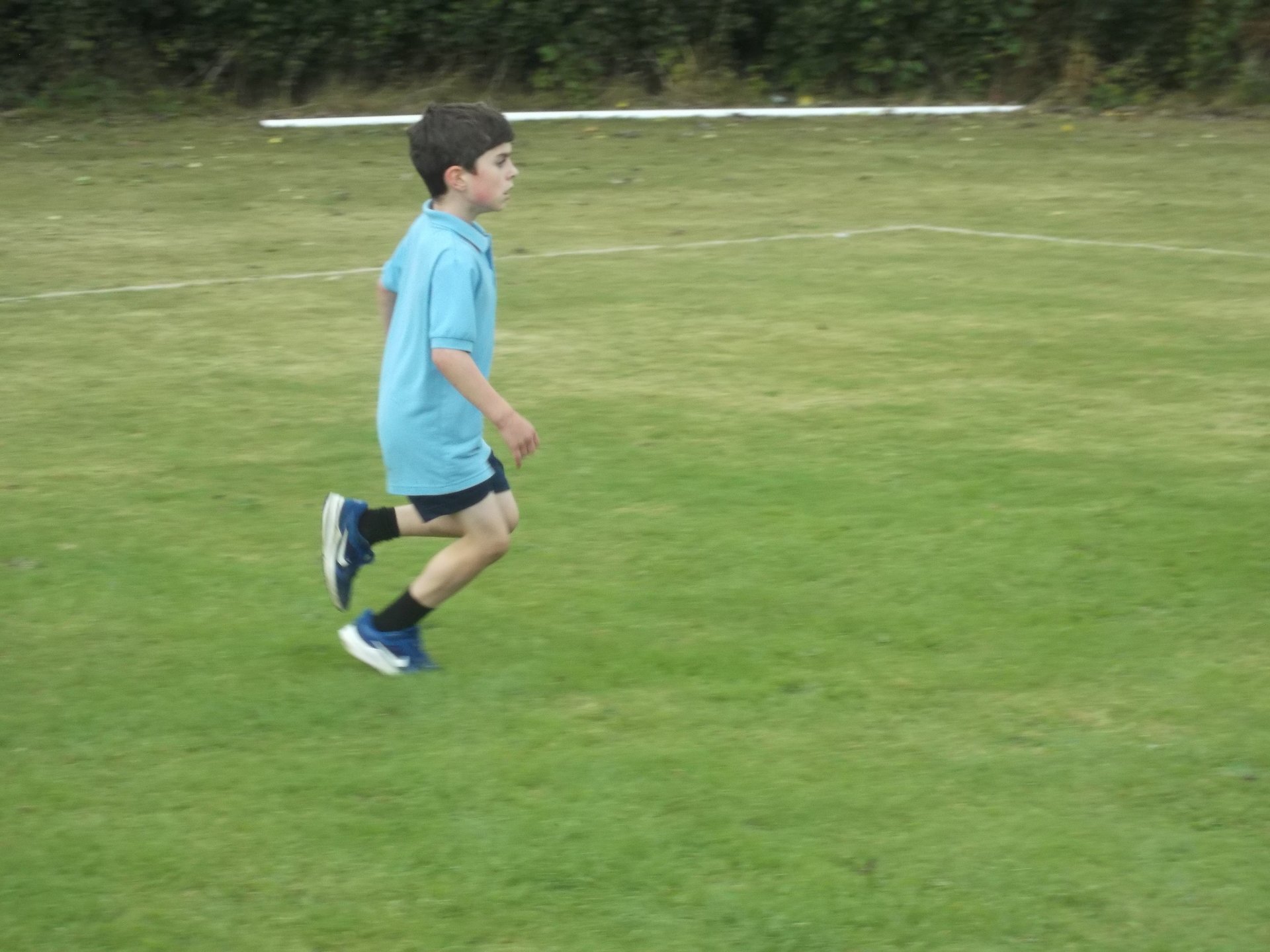 International Dot Day - September 2021
This global celebration of creativity, courage and collaboration began after teacher,
Terry Shay introduced his class to the book, "The Dot" by Peter H. Reynolds in 2009. Each
year on this International day, children are inspired to discover the power and potential of their creativity.
(See class pages for art created on this day.)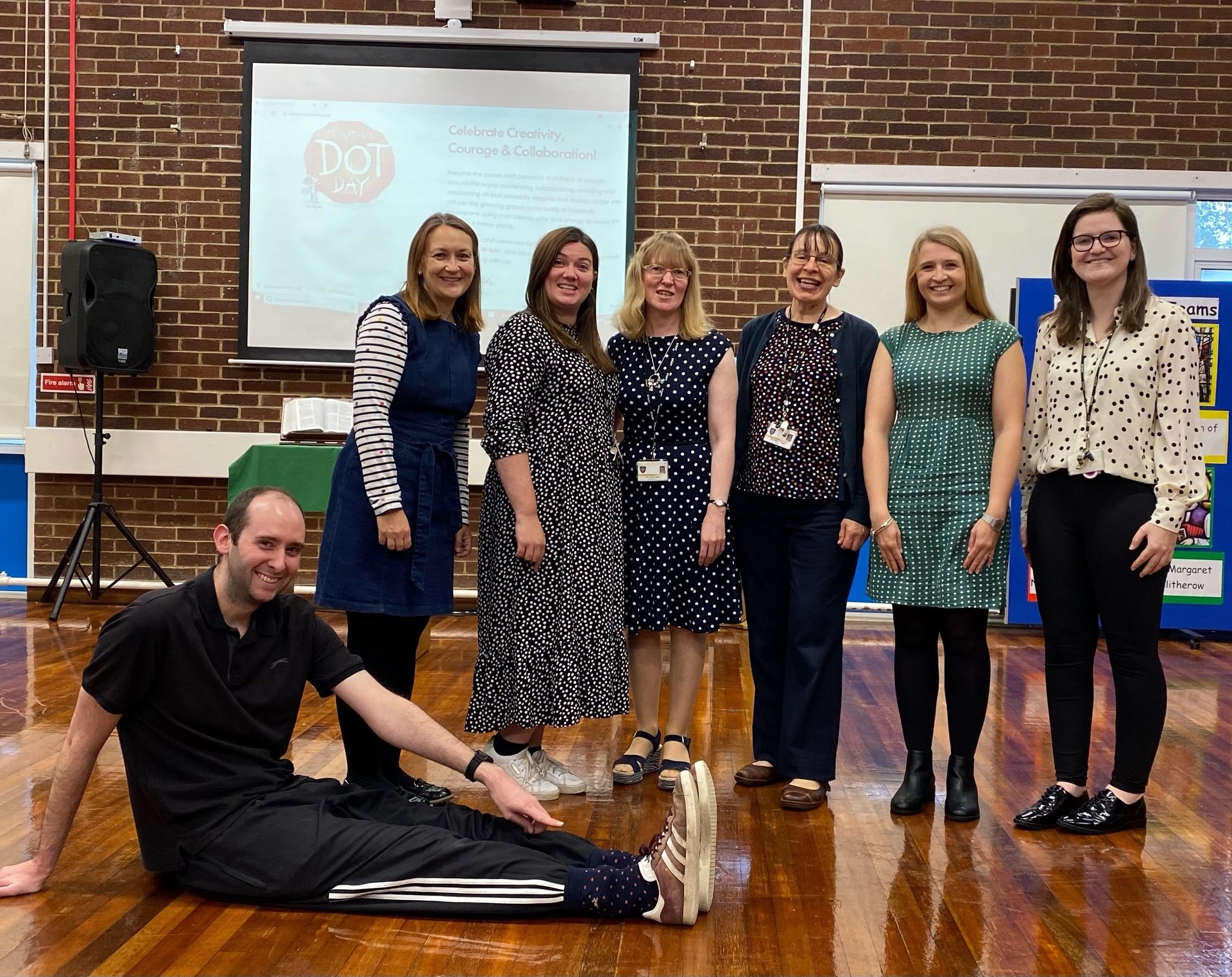 The Staff wear dots on International Dot Day

Pond Regeneration - Summer 2021
Y6 worked hard to clear and regenerate our pond area, as part of their
ECO work and in order to leave a legacy for future pupils as their parting gift.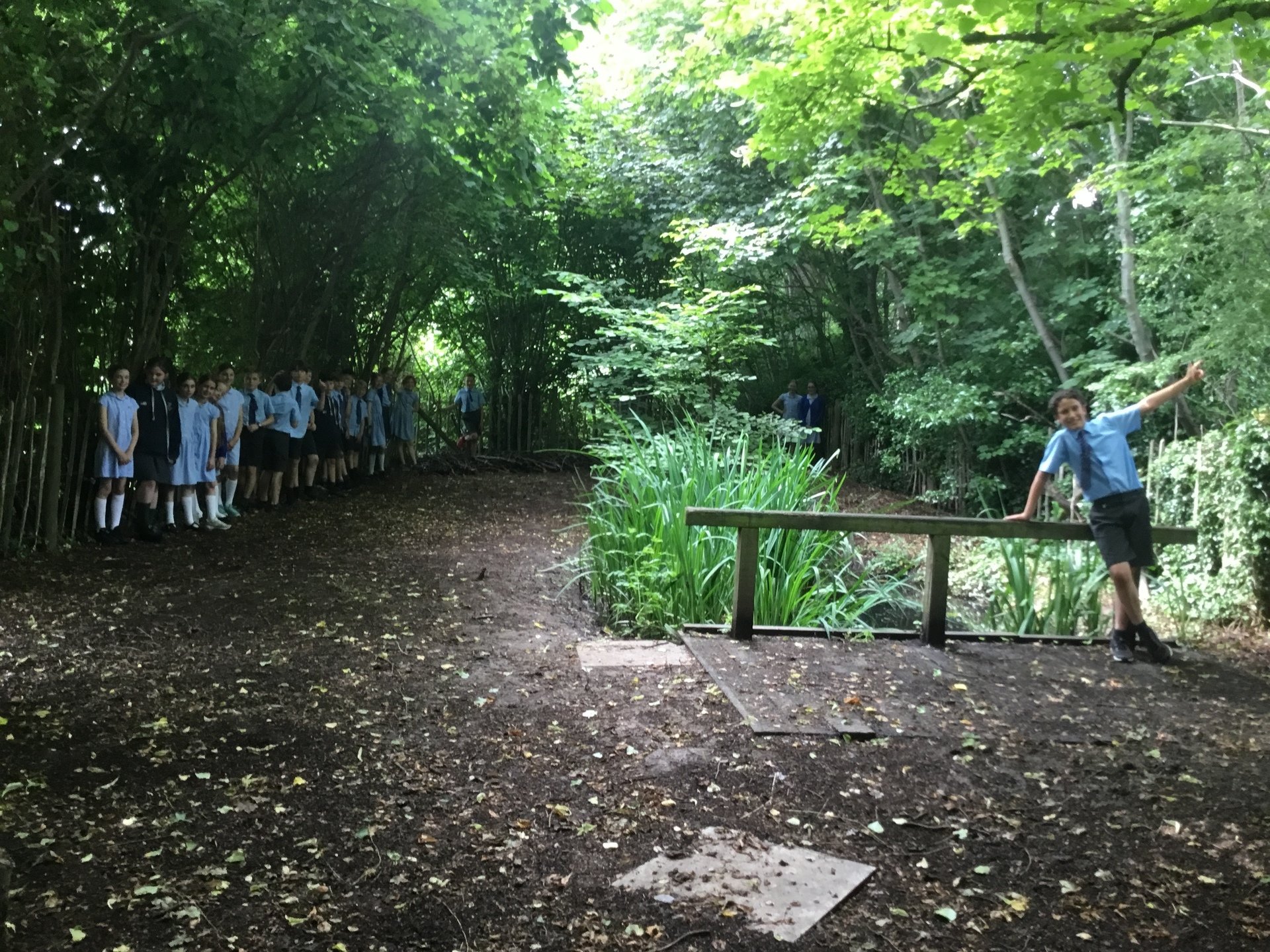 Catenian Cup - Summer 2021
Our Y6 boys played in the Catholic schools' Catenian Cup football tournament, coming
third out of 25 schools taking part. One of our pupils was also named as, "player of the
tournament."
Online Safety - March 2021
Google and Parent Zone provided an online safety task for pupils to do with parents.
Here is one pupil with their finished Interland Google Trophy.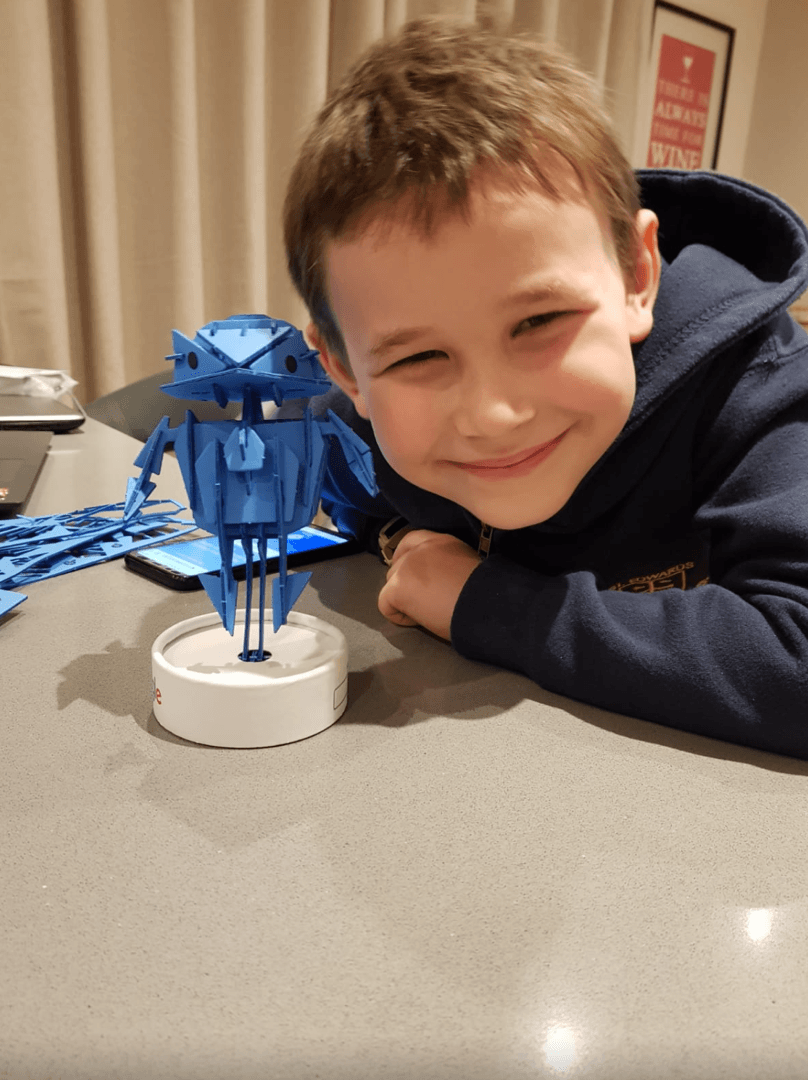 Odd Socks Day November 2020:
Pupils and staff took part in odd socks day in support of the national anti-bullying campaign.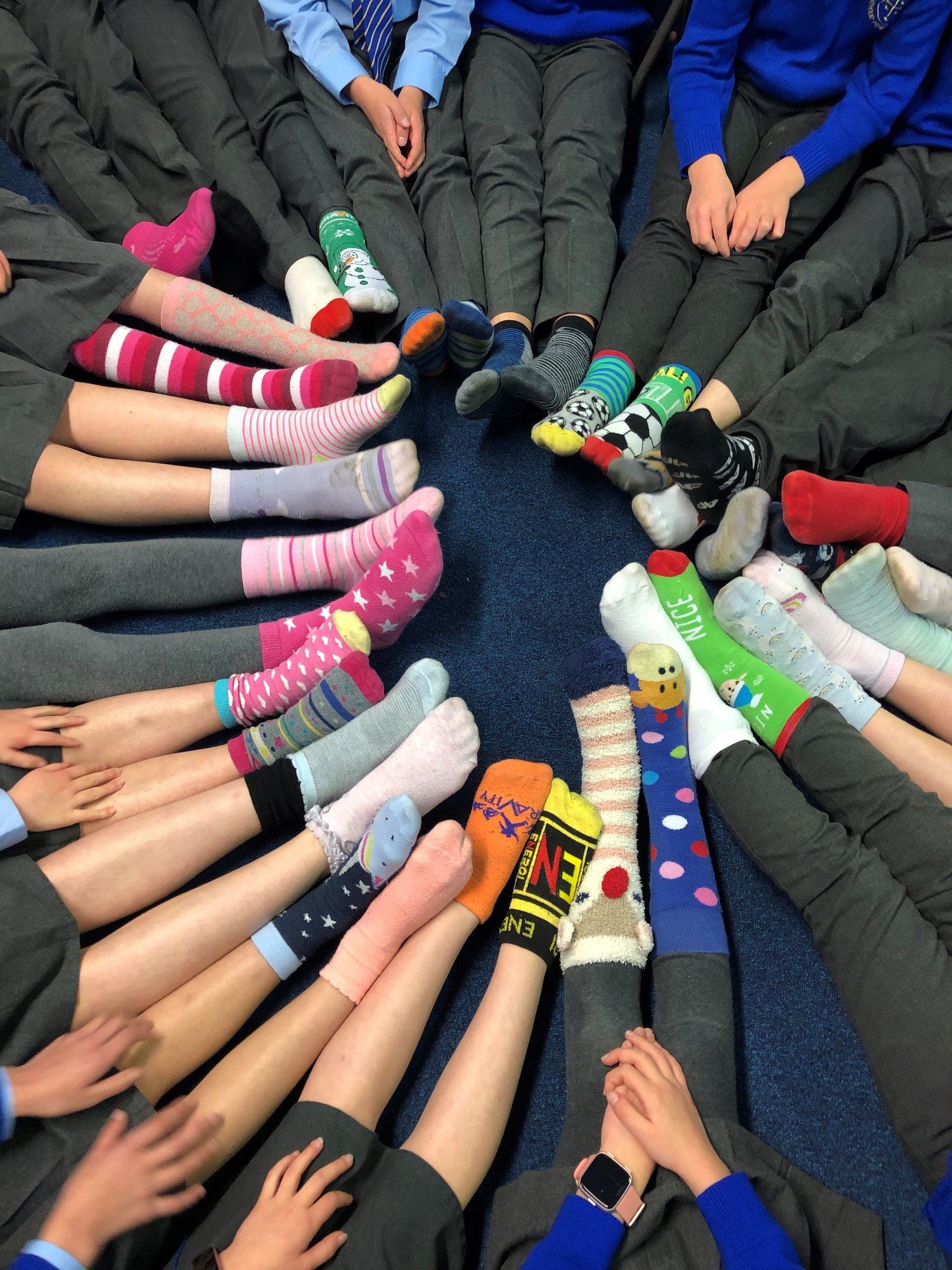 Positive Psychology Week Autumn 2020:
During our annual positive psychology week, pupils once again explored how to manage negative emotions, how
to make positive relationships and enjoyed giving and receiving compliments. Class 4 created this colourful tile display.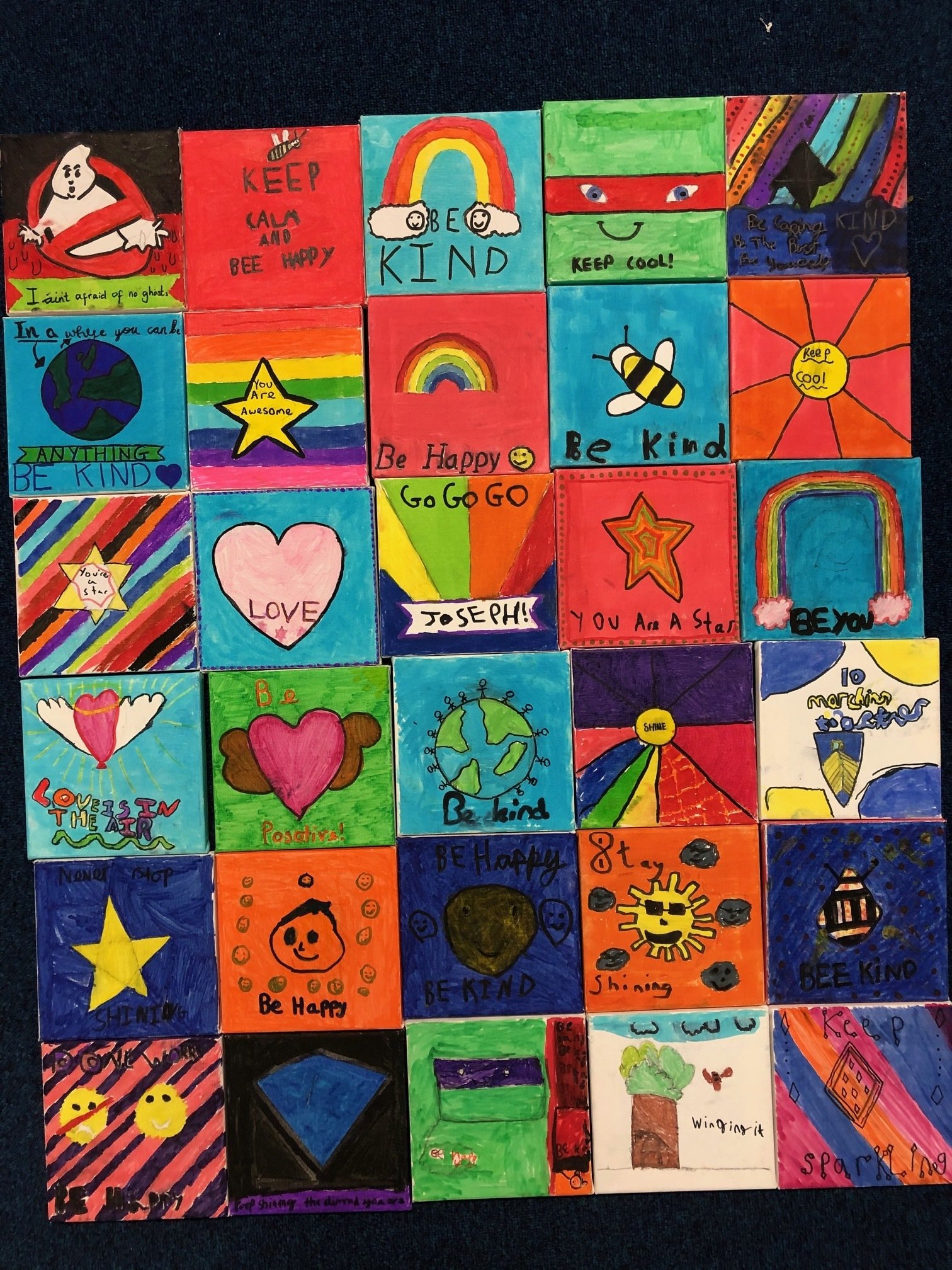 Scarecrow Display July 2020:
Y6 have done a great job recreating Torvill and Dean, and the Jamaican Bobsleigh Team for the village scarecrow competition. It looks amazing!
We are the Community Section WINNERS of the scarecrow competition - well done everyone!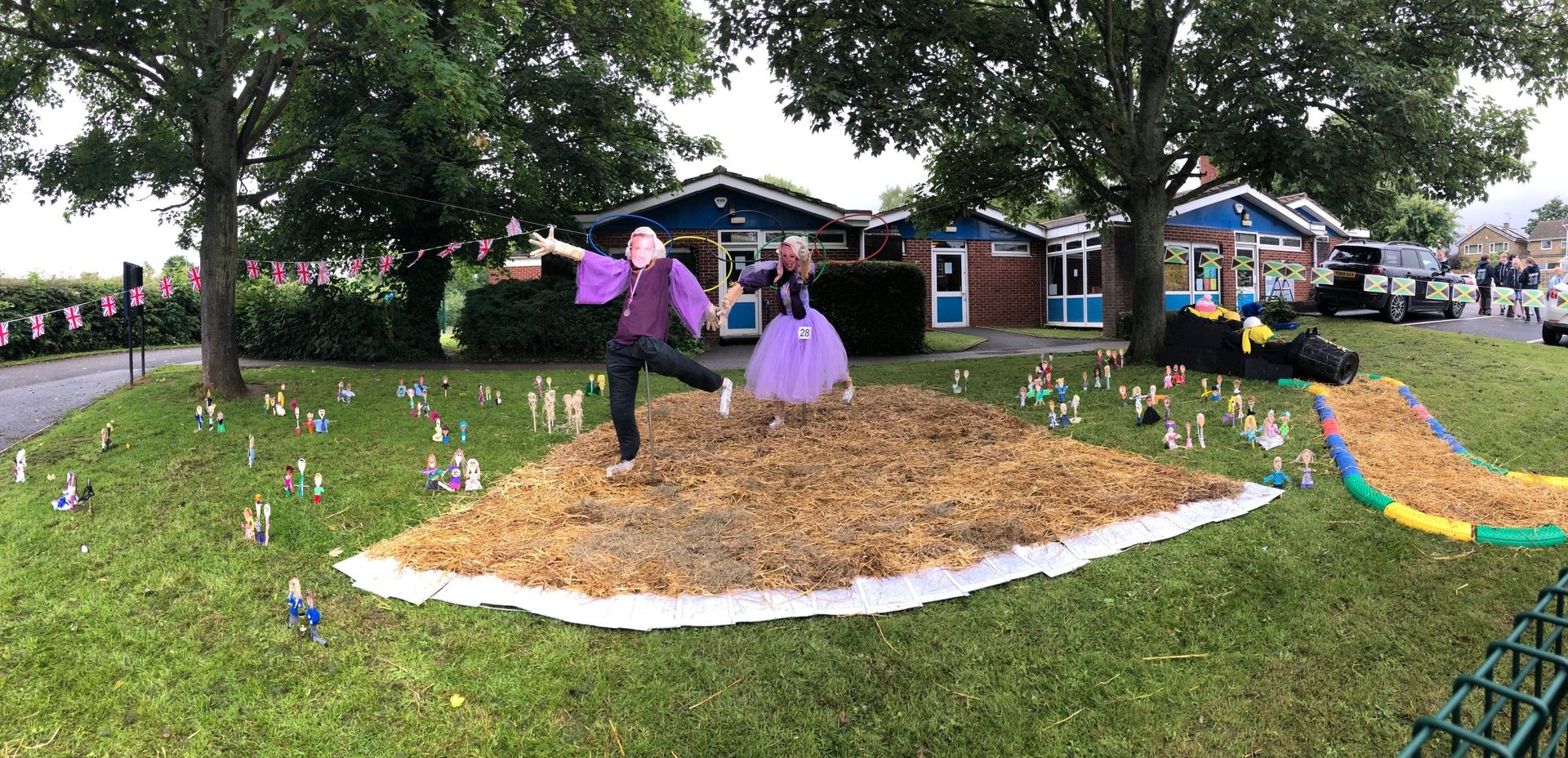 Small Scarecrows July 2020:
Thank you to everyone who made a small scarecrow out of wooden spoons for Y6's scarecrow display - we have had some wonderful small scarecrows made.
Well done everyone.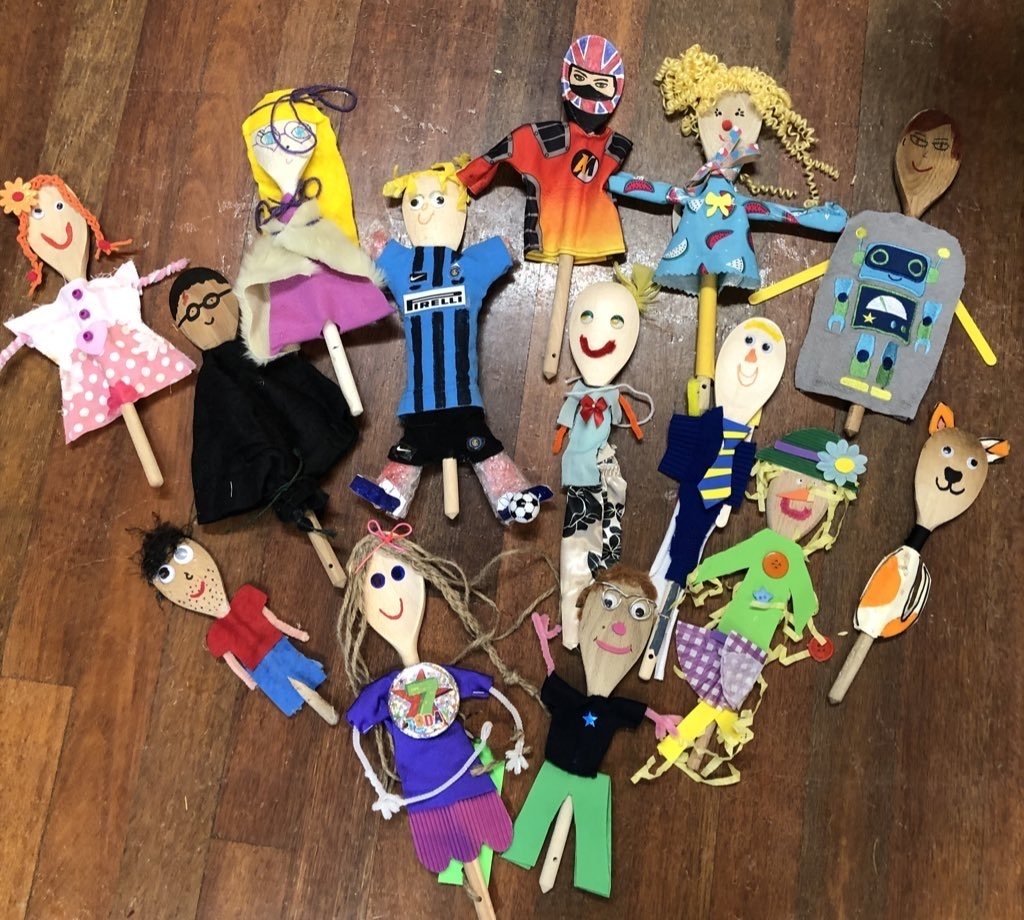 Times Tables Rock Star Champions 2020
On the week beginning the 15th June, St. Edward's became the Champions of the first Leeds Diocese Catholic Schools TTRS competition, scoring
418723 points in a week. Class 5 worked particularly hard, gaining 335750 of the total score. Our children love playing TTRS and we are proud of how well they've done.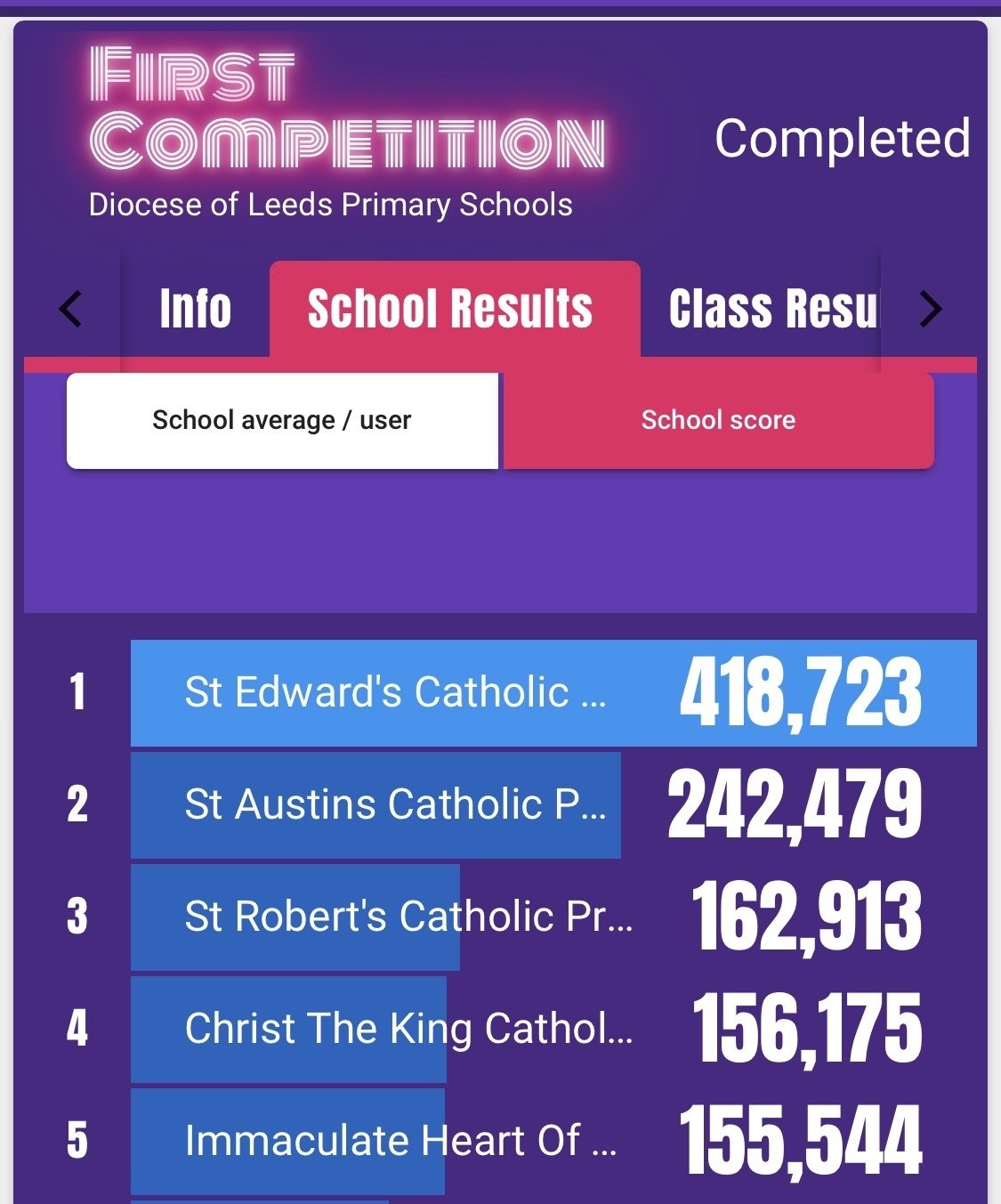 Sports Mark Gold: School has once again been successful in attaining the Sports Mark Gold award for the fantastic level of PE and Sport undertaken and taken part in during the school year 2018-2019. Congratulations to all.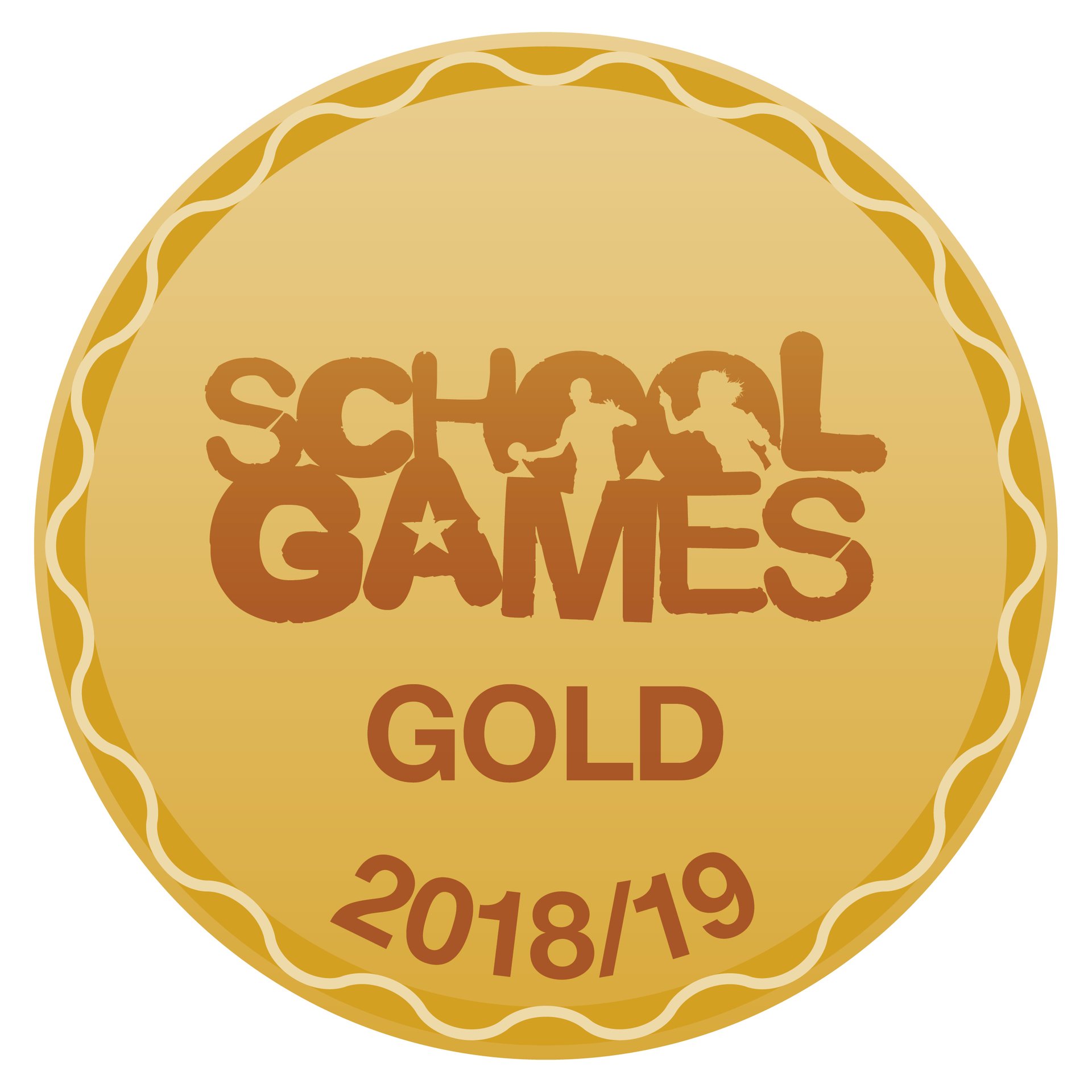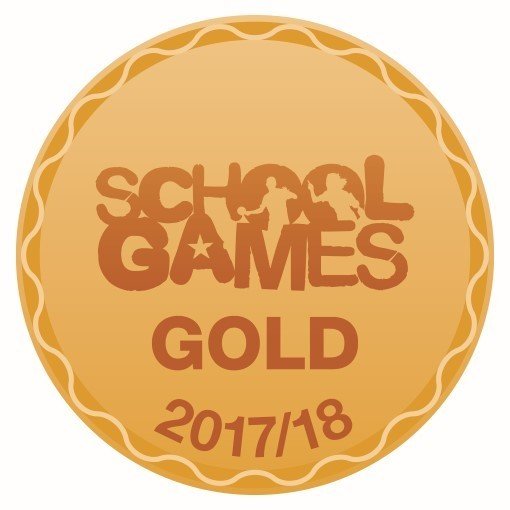 School Sports Gold Award:
Due to our participation in both inter and intra school's sports competitions, as well as the very varied menu of sports on offer in PE lessons, we have been awarded the Gold School Games Mark for 2018-2019. This represents our continuing commitment to delivering the best sport/PE possible for all children and also our dedication to ensuring as many pupils as possible are involved in a wide range of physical activity both inside and outside of school.