Class 5 - Year 5 and 6
Miss L Welburn
Deputy Headteacher
Class 5 Knowledge Organisers
Autumn 2021
Spring 2022
Summer 2022
Science Week: Class 5 testing different materials and parachutes during our themed
Science Week.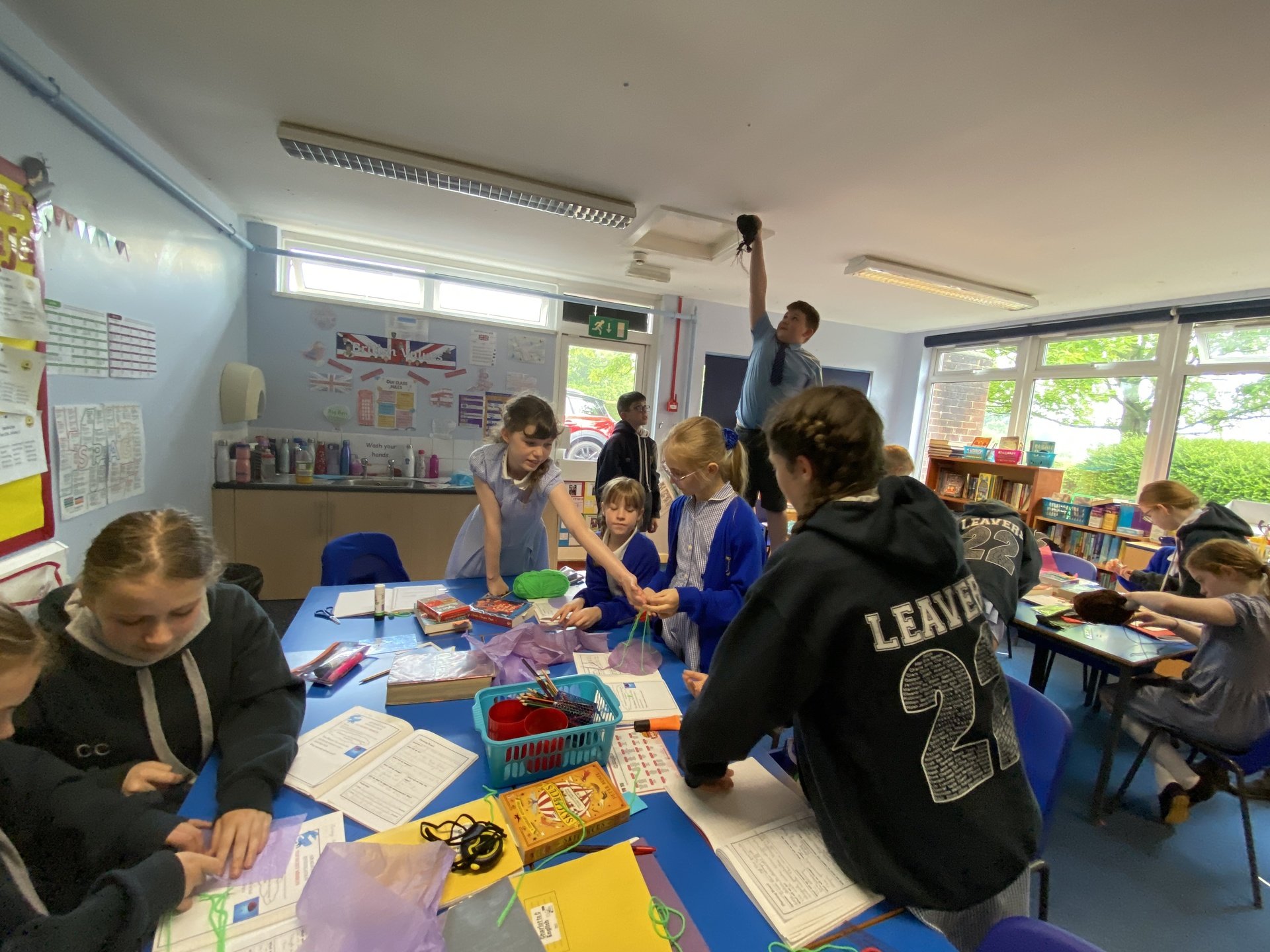 World Book Day: Class 5 enjoyed lots of activities on National World Book Day.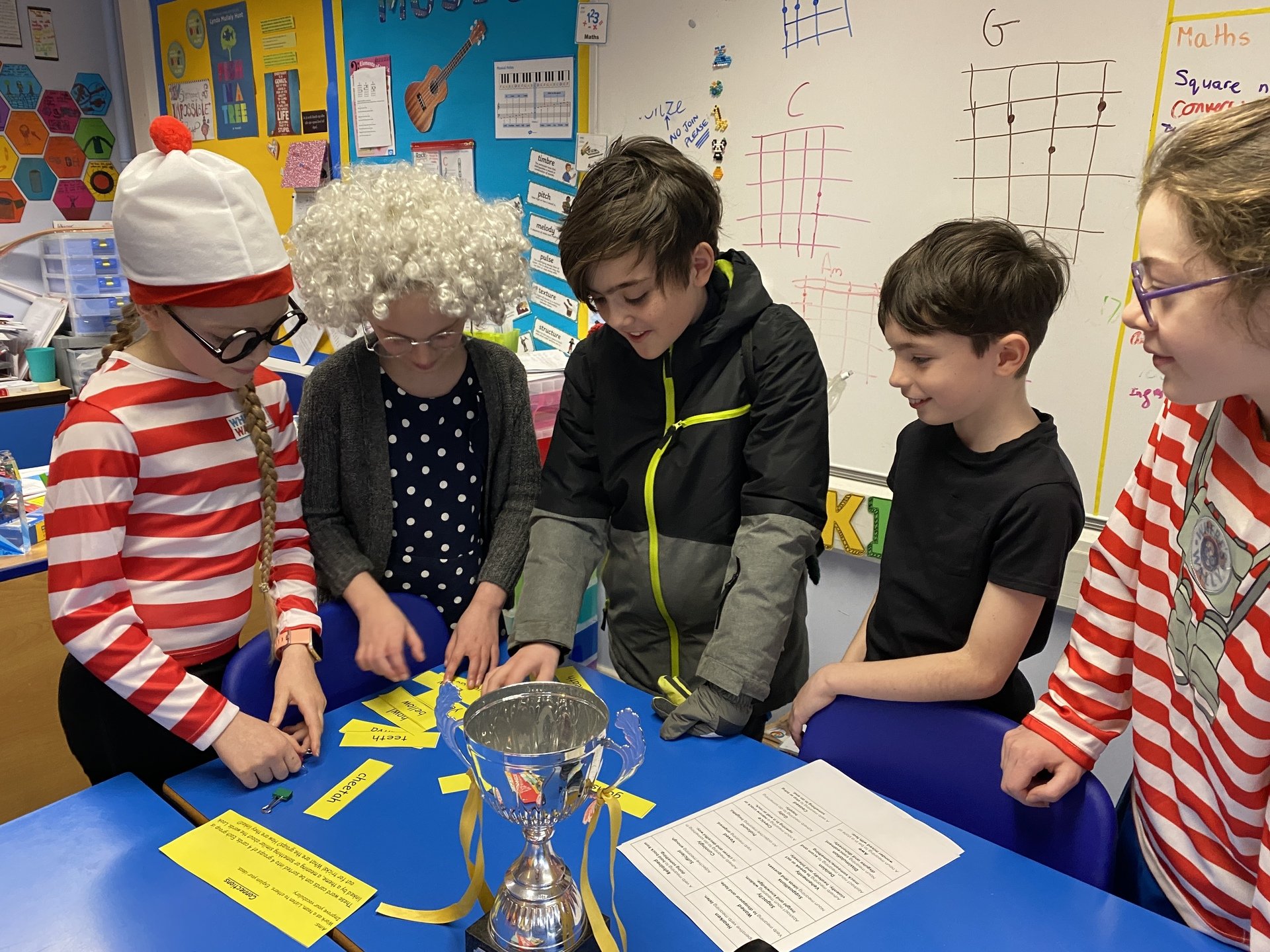 DT Bird Boxes: Class 5 developed lots of their woodwork skills in the designing and making of these lovely bird boxes.
Elizabeth Wang Artwork: Pupils were inspired by Elizabeth Wang's artwork in RE and created their own version as part of their, "Exploring the Mass," topic. They loved the colours she used and came up with their own interpretations of her art.

French Twister: Class 5 practised the names of body parts in French, plus gave instructions in French, by having a fun game of Twister.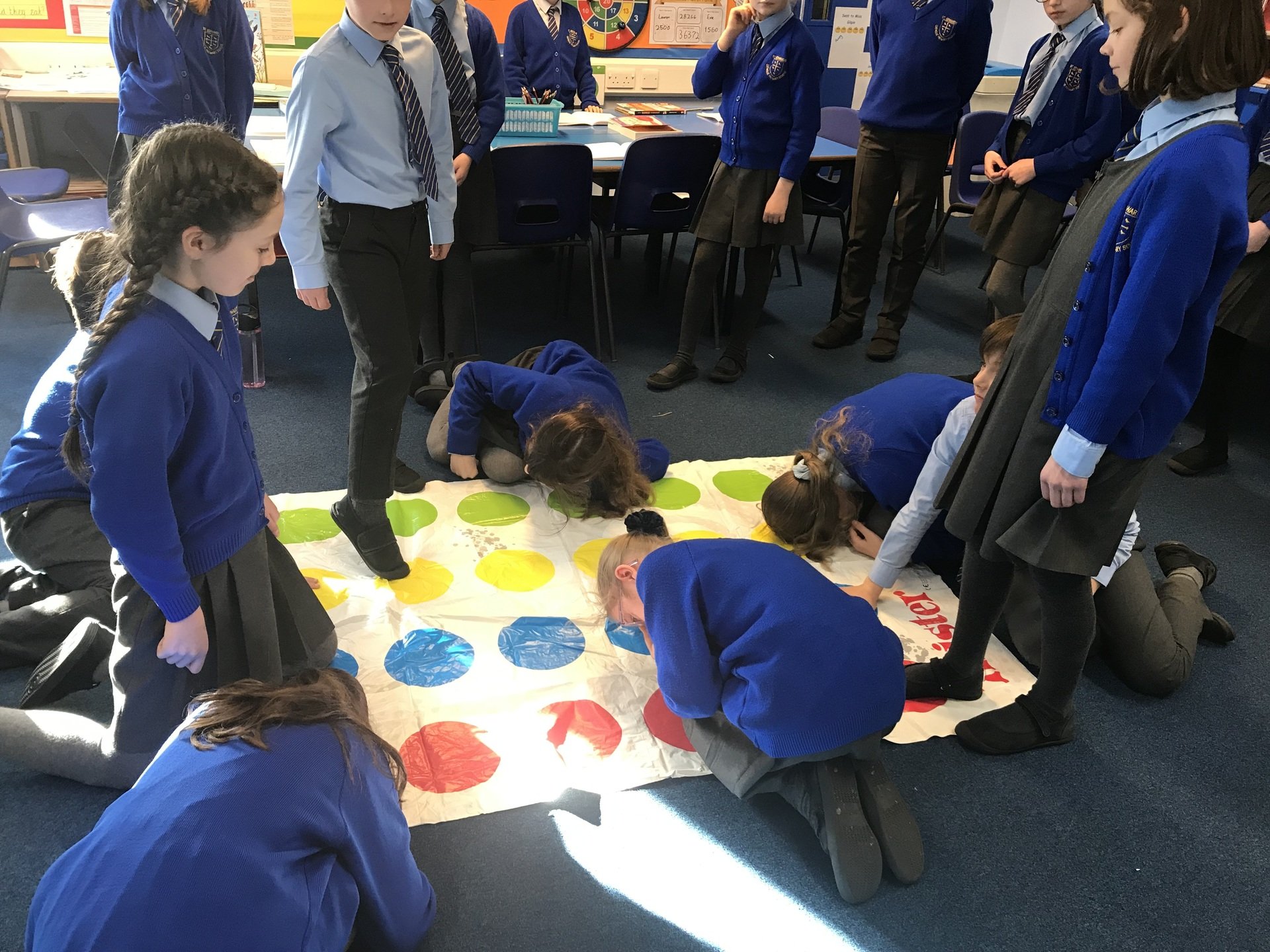 Origami: C5 learnt all about the Japanese skill of Origami in International Week,
including how tricky it actually is. They made paper cranes which are symbols of good luck and peace: legend has it that if you fold 1000 paper cranes you are granted
one wish.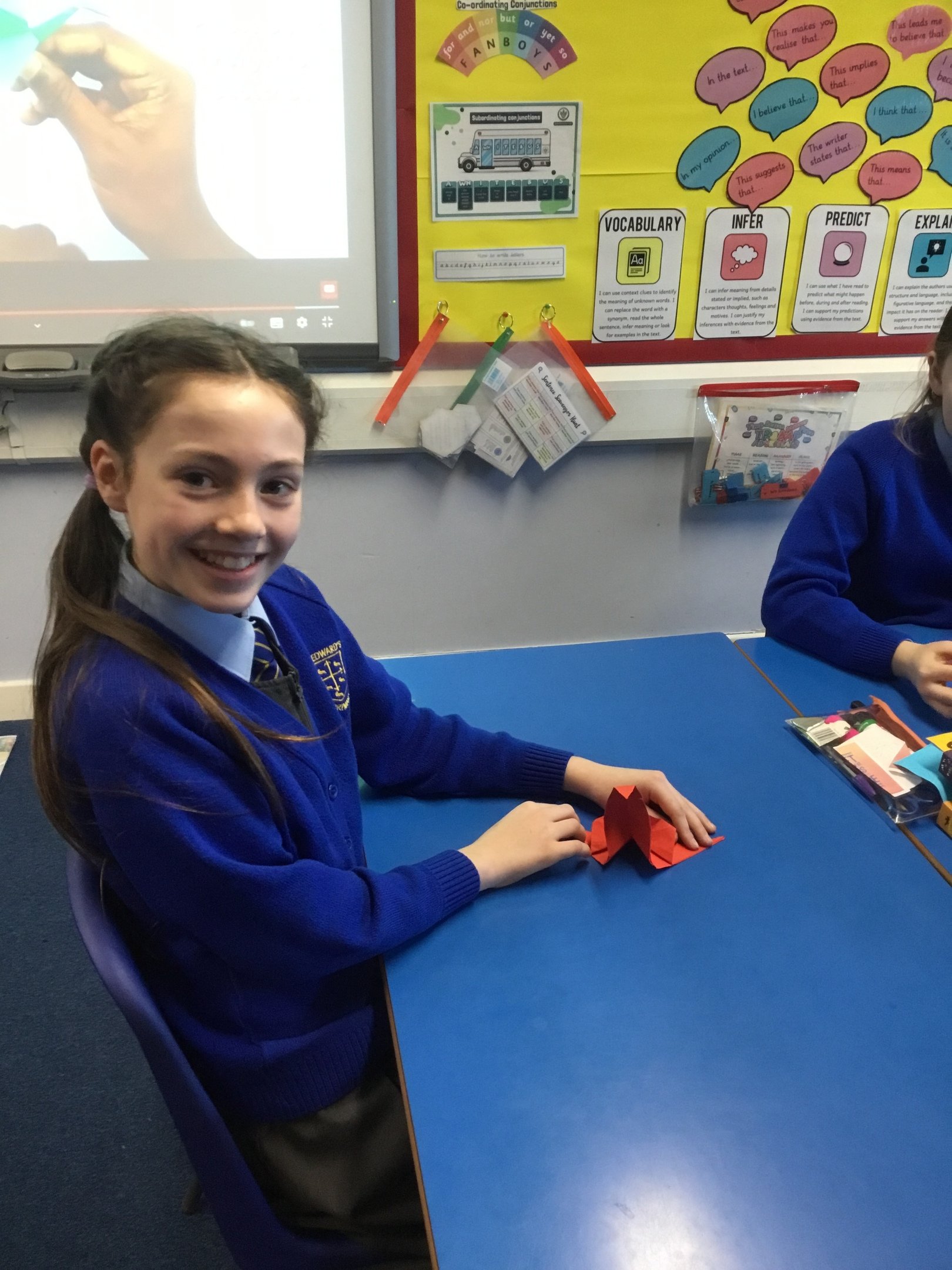 The Great Wave: Pupils looked at the work of Japanese artist, Hokusai, in International Week. They created a piece of art based on his "The Great wave of Kanagawa" and it's use of cold and hot colours for two contrasting parts of the image.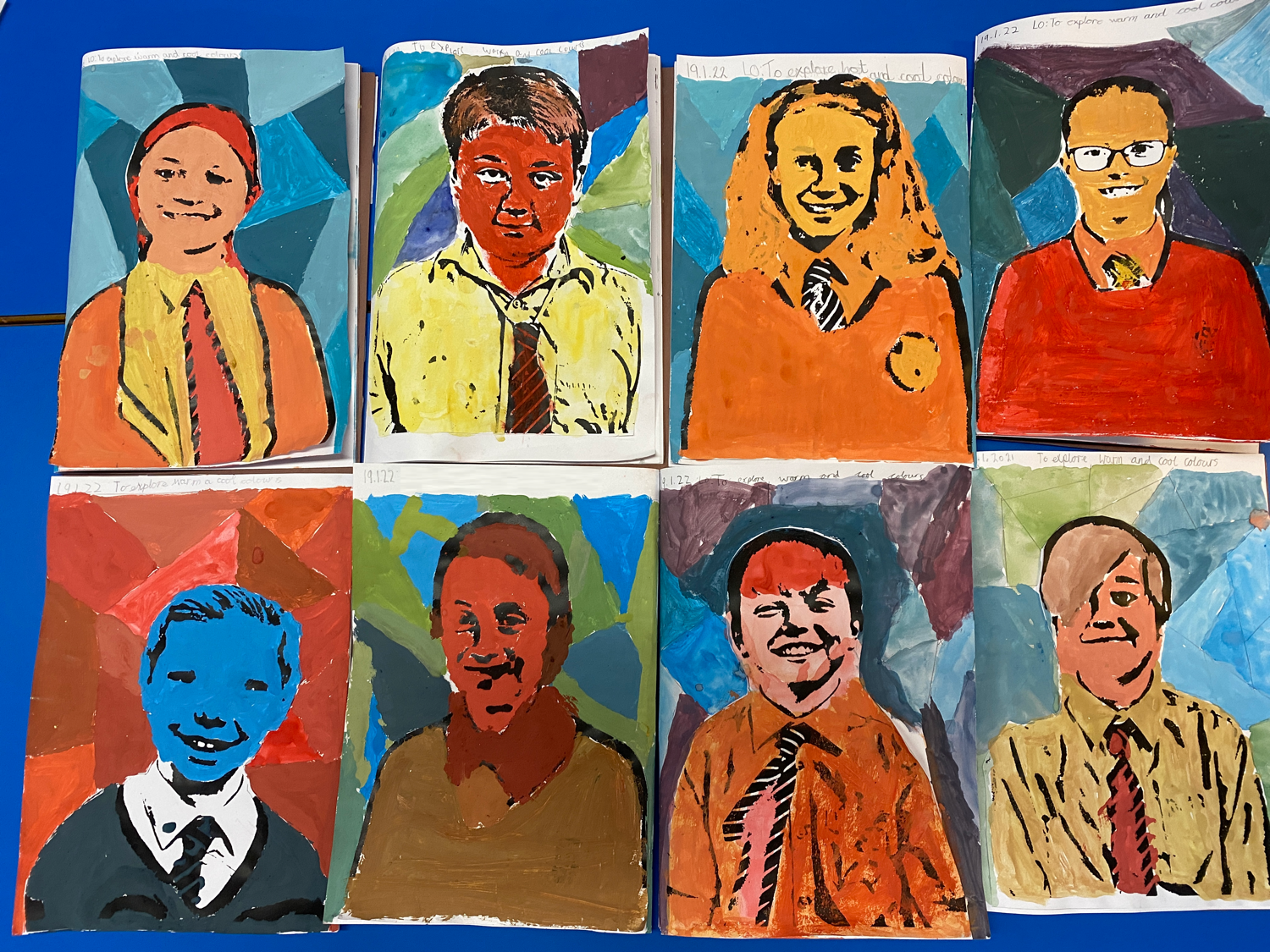 Science: Heart Dissection: Pupils completed various challenges as they investigated the structure of the heart and its function.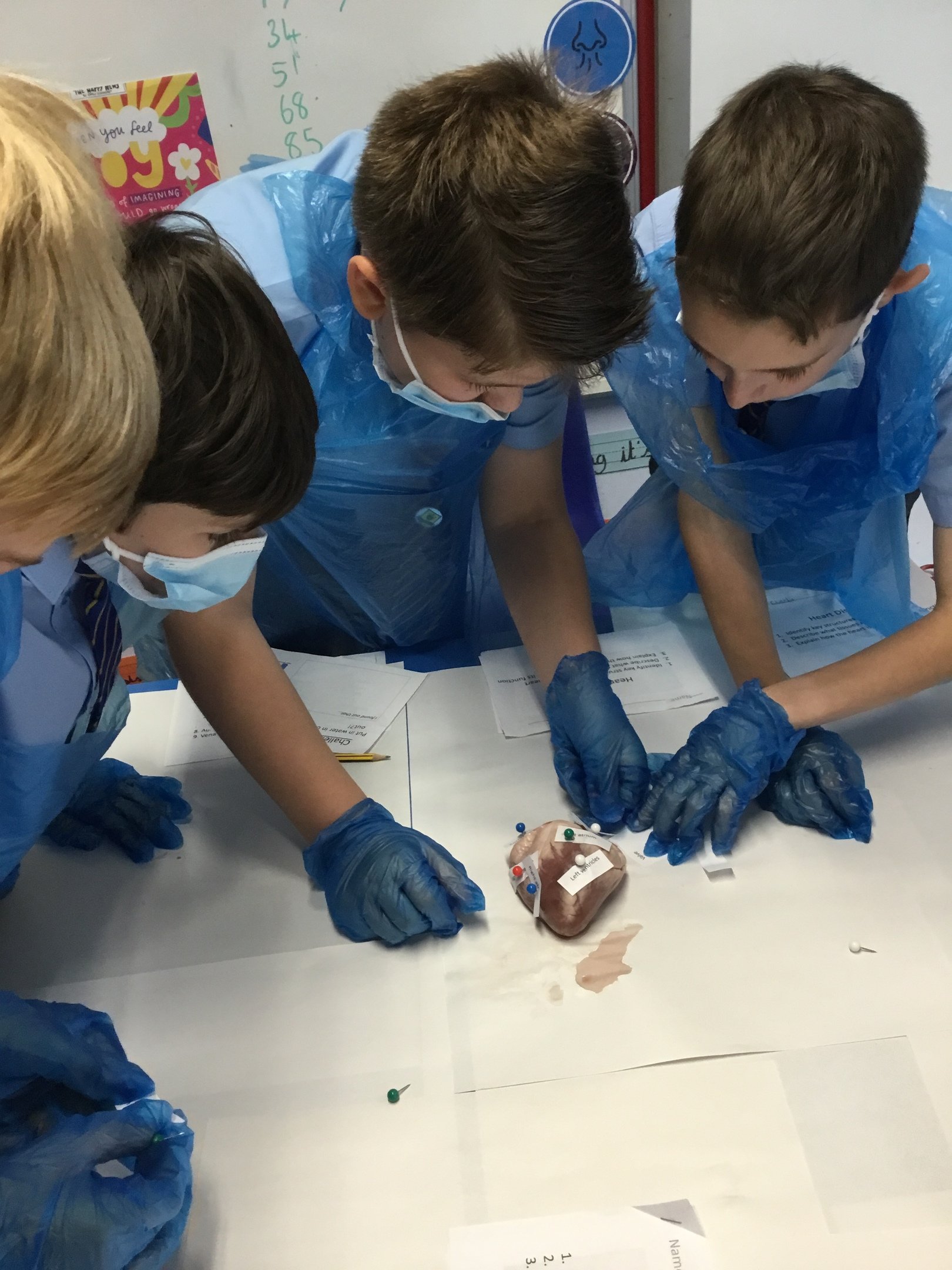 African Drumming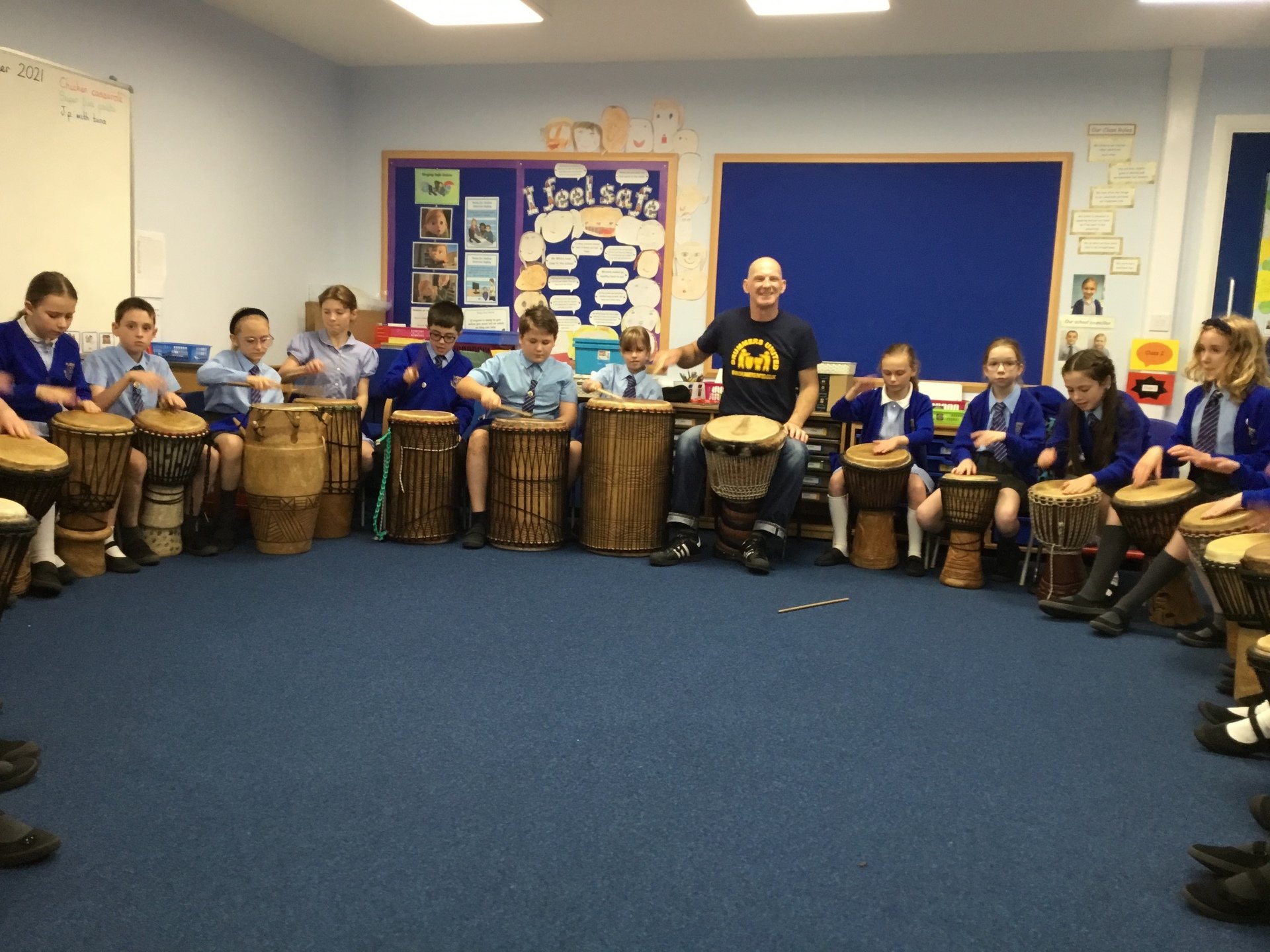 International Dot Day: C5 created these intricate patterns with dots on individual tiles, then put them together to create impressive artworks.
| | |
| --- | --- |
| | |
| Mandala Art: During Positive Psychology Week, Class 5 meditated, putting themselves into a state of "flow" during which they created these striking Mandala pictures. | Ukulele Fun: In Music, Class 5 are learning to play the ukulele; they have learnt three cords so far and can play, "Just the Way you are." |



Buddy Work In Positive Psychology Week: Y6 worked with their YF buddy and helped them to make a positive poster all about themselves: