Class 5 - Year 6
Miss Woodcock
Curriculum Letters

Geography:
Pupils created 3D maps of Italy showing topographical features using salt dough. They explored relief maps, land forms and elevation. Children also learnt how to analyse the spatial organisation of people, places and environments
on the Earth's surface as well as the physical characteristics of Italy.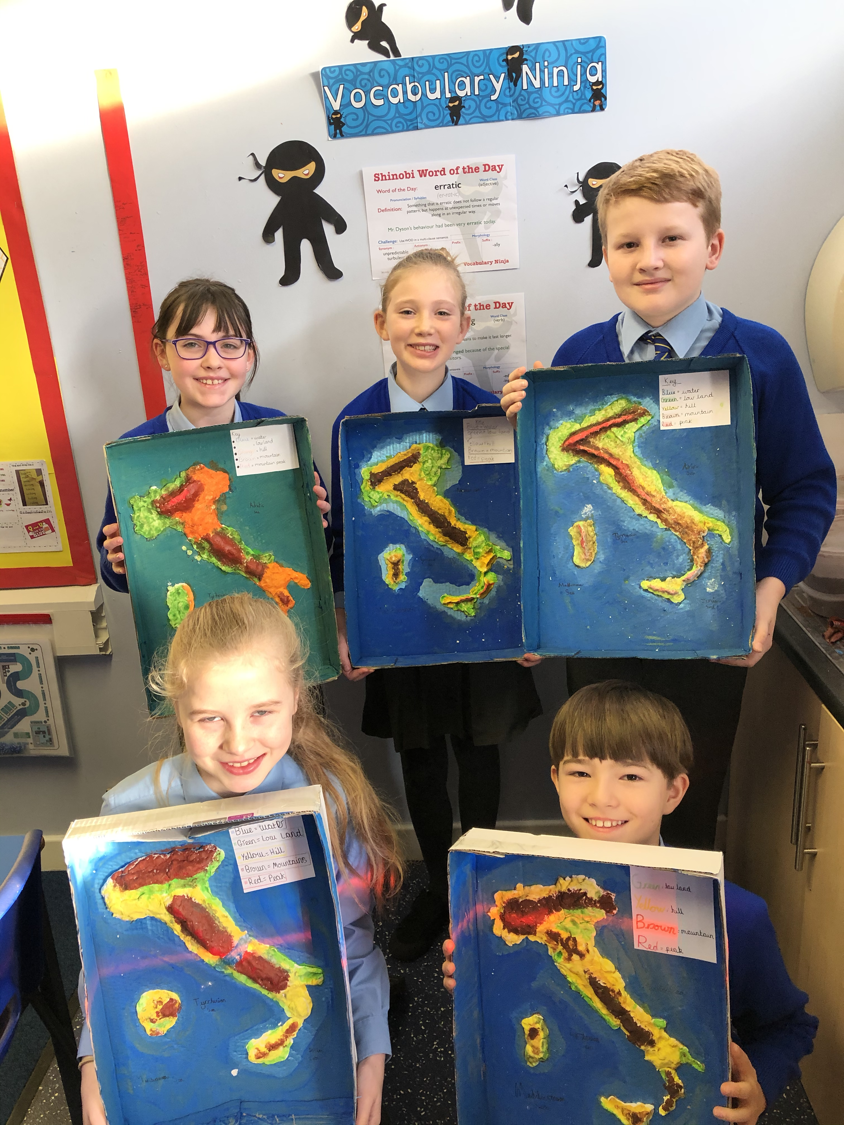 European Day
Class 5 studied the culture and geography of Romania on this year's annual European Day.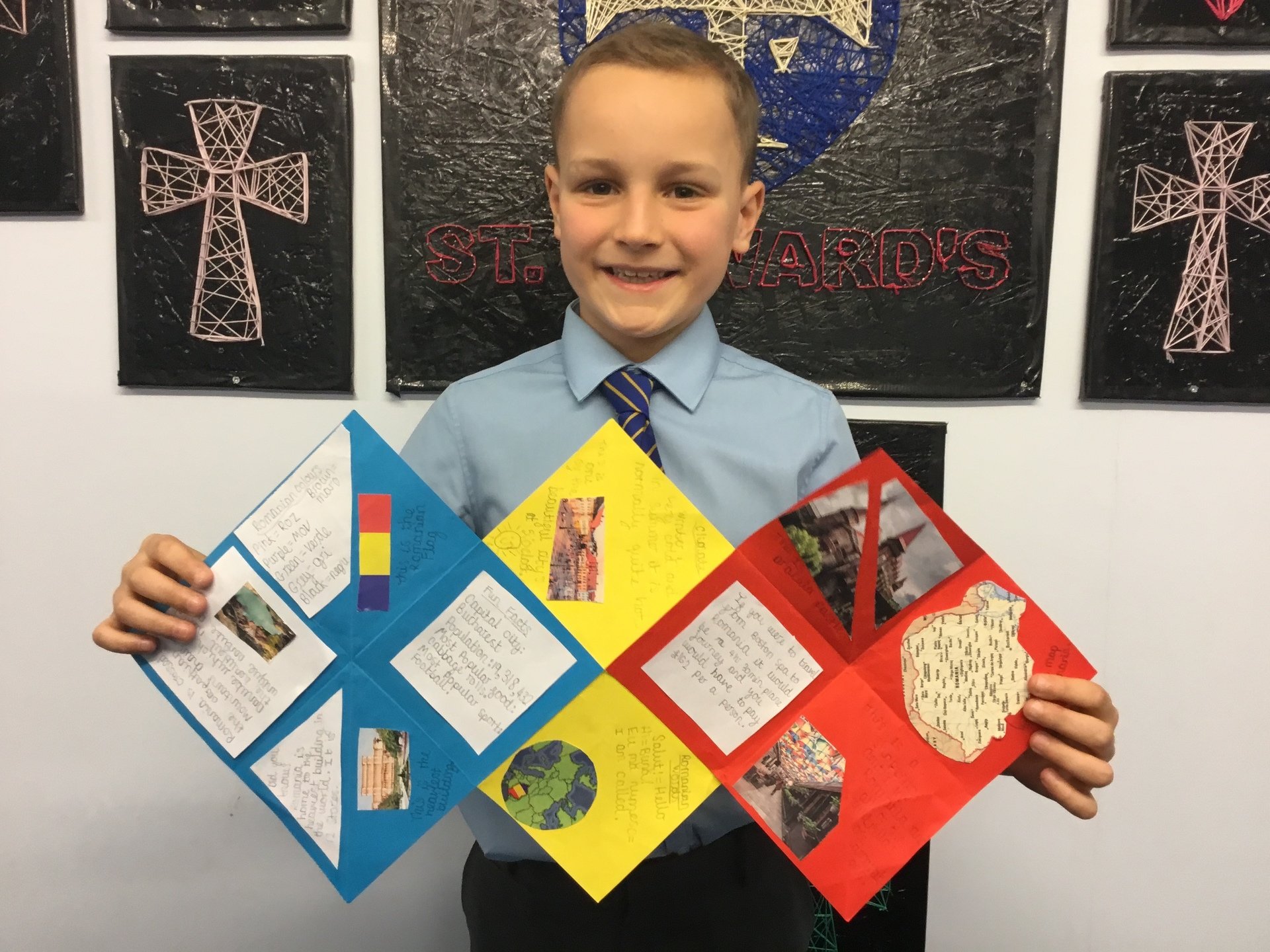 Beamish Trip: Class 5 went on a very exciting trip to Beamish Museum in County Durham. The children: solved a murder mystery, visited the 1940's town, visited the Colliery and went down the mine, and also visited the old school. They had so much fun!