Digital Leaders
Digital Leaders 2022-23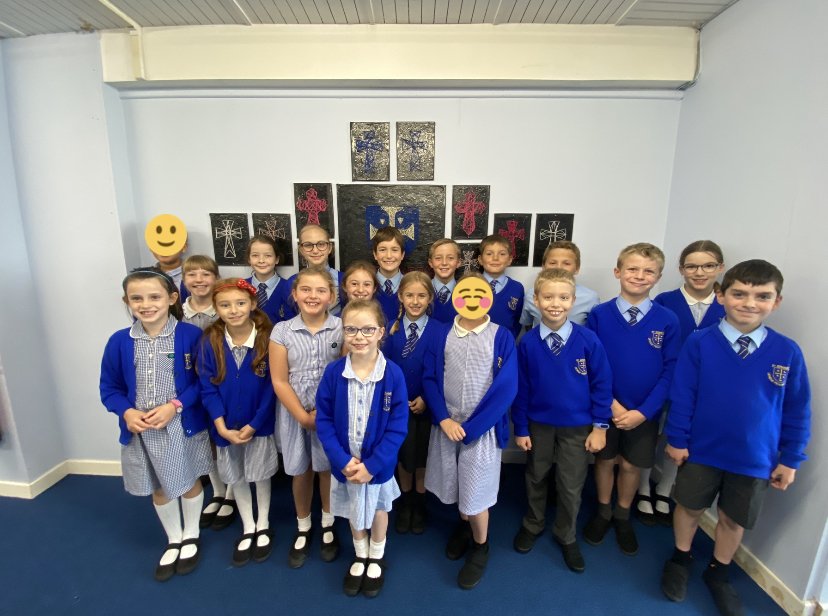 At St Edward's we have a student Digital Leadership team.
Digital Leaders are children who are adept at using technology and are willing to share their knowledge and skills with others. Through working with staff and peers, Digital Leaders are able to help shape how technology is used in and outside of the classroom.

Their main roles include:

* Supporting staff and other pupils with technology.

* Promoting e-safety.

* Promoting school events

* Advising staff on e-safety issues in the wider school environment such as social media and app usage.

* Testing out new equipment and resources.

* Improving their own understanding of technology and programmes.

* Sharing their knowledge and skills with others.

* Helping to shape the use of technology within school.

* Act as e-ambassadors.

* Working with Miss Welburn (Computing Co-ordinator) to report IT issues.

Benefits to the Children

* Get even better at using technology.

* Develop leadership skills.

* Identify opportunities and overcome challenges with ICT.

* Teach staff and students across the school.

* Trial and evaluate new equipment and services.

* Work with Digital Leaders from other schools.

* Have a platform for expressing their ideas and opinions.

* Develop a growth mindset.

As well as on-going projects, each half-term will have a different focus. (Spring 1= E-safety, Spring 2 = School Life)
In addition to this, the digital leaders will hopefully participate in national digital initiatives (e.g. BBC School Report, BAFTA Young Game Designer)
Apple Trip: The Digital Leaders visited the Apple Store in Leeds (Nov 2019) learning how to use various products.