Class 4 - Year 4 and Year 5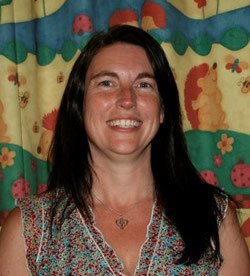 Curriculum Letters
Tudor Workshop: As part of their history curriculum, class 4 enjoyed a Tudor workshop, which included dressing in Tudor clothes and learning Tudor dances.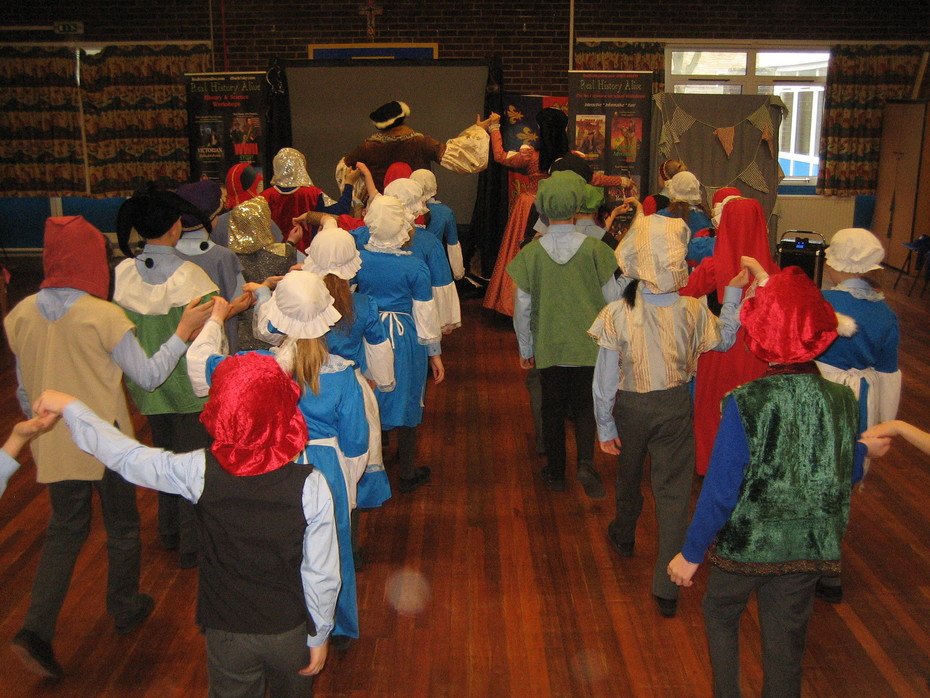 Pizza Making: In Design Technology, the pupils designed, made and evaluated their own pizzas, having first carried out their own market research into popular toppings.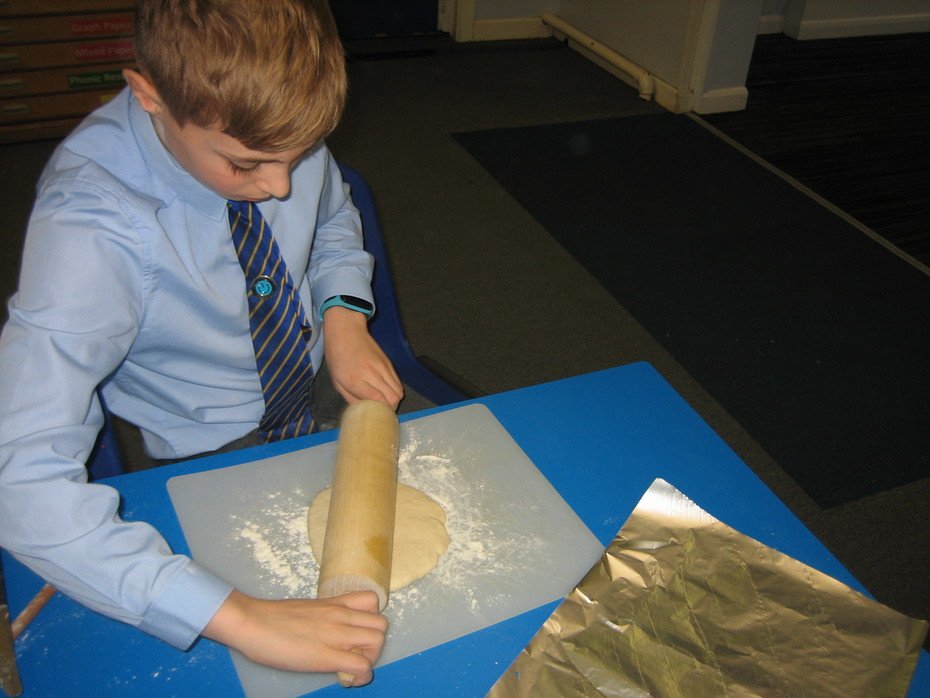 Kindercones: While studying Germany on European Day, C4 learnt about how children are presented with a kindercone (schultute) on their first day of school. These are filled with sweets and chocolates to make their first school day sweeter. Class 4 enjoyed making their own kindercones.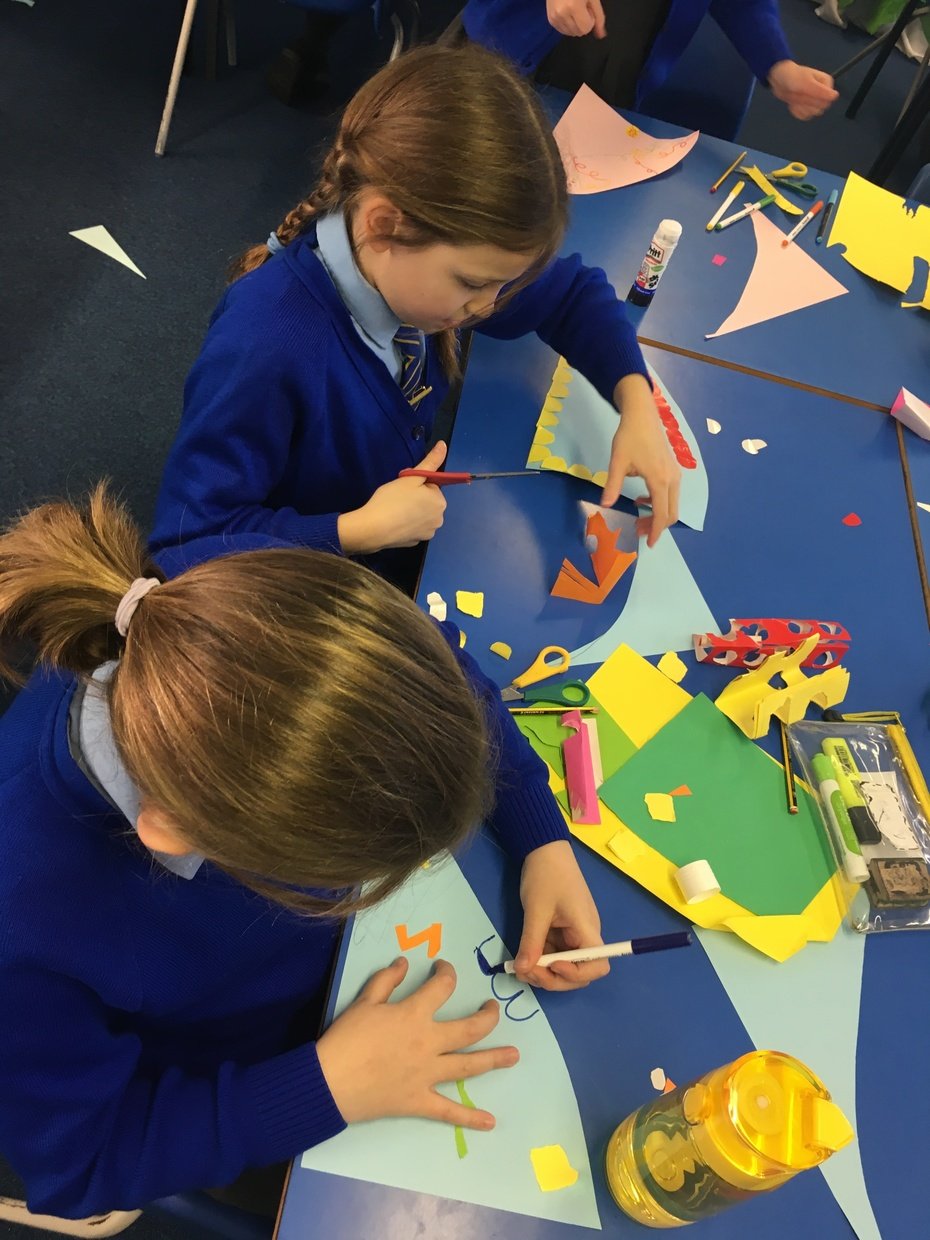 European Day: As part of their study of Germany, Class 4 looked at the artist Paul Klee. They looked at examples of his work including, "Senecio" and created their own version in his style.
Nell Bank Trip:
Class 4 enjoyed an exciting day out at Nell Bank near Ilkley, where they used their skills to solve a range of problems. They had to work together, practising their listening skills, co-operating and working as a team. They also had fun on the Adventure Playground and got a little wet playing with water.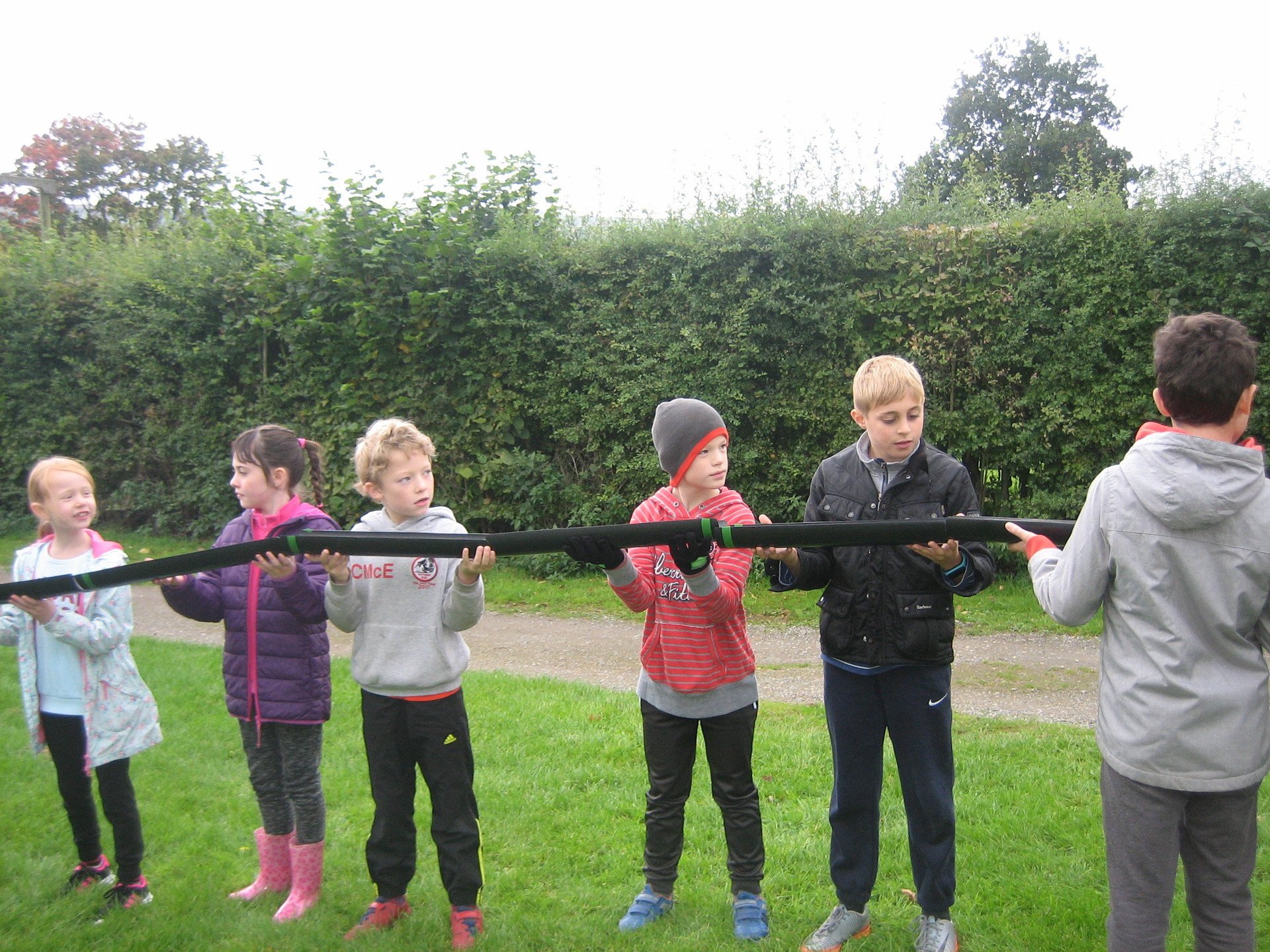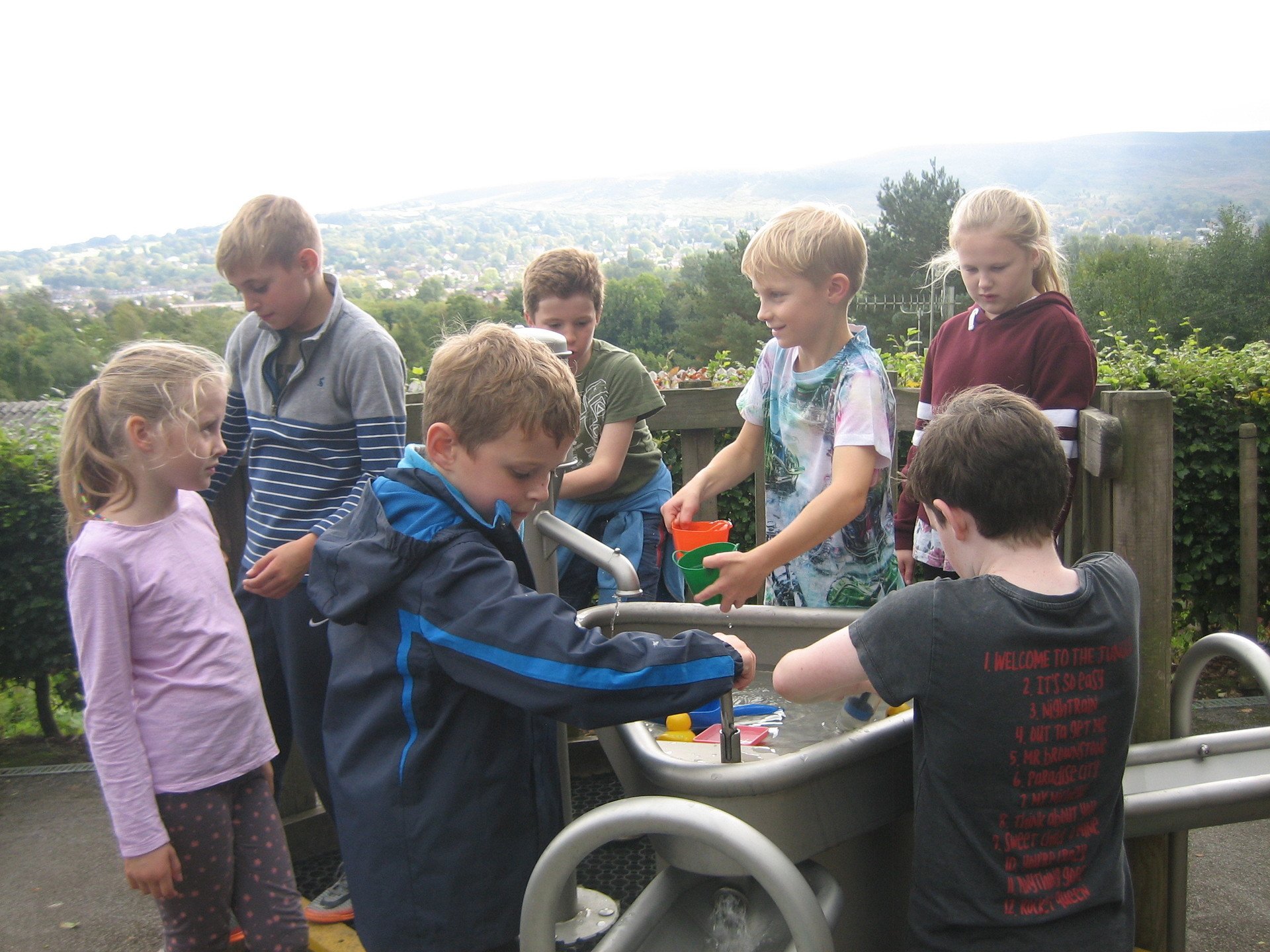 Marvellous Medicines:
Class 4 enjoyed a drama workshop based on Roald Dahl's book, "George's Marvellous Medicine." In a maths lesson, they then used lots of measuring skills when creating their own marvellous and magical medicines. Pupils could use any ingredients they wanted - you probably wouldn't want to taste them!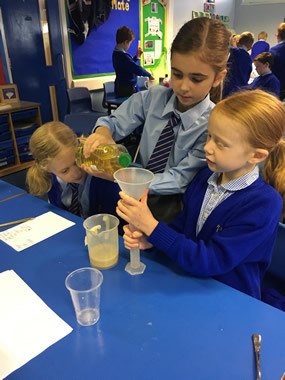 C4 Den Building:
The children in Class 4 had an exciting day building dens as part of their Design Technology curriculum. They were also developing their skills in problem solving and team work during this fun-filled activity. After making their dens, they sat in them while the workshop leader tested if they were waterproof by pouring buckets of water over them. Due to a few holes, some children got very wet!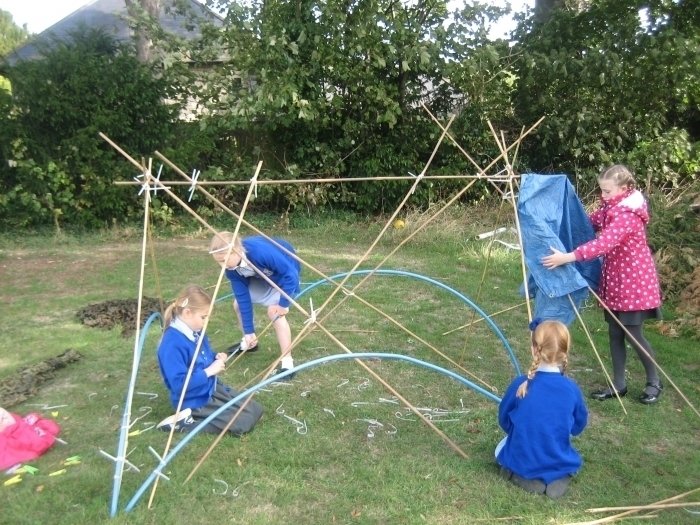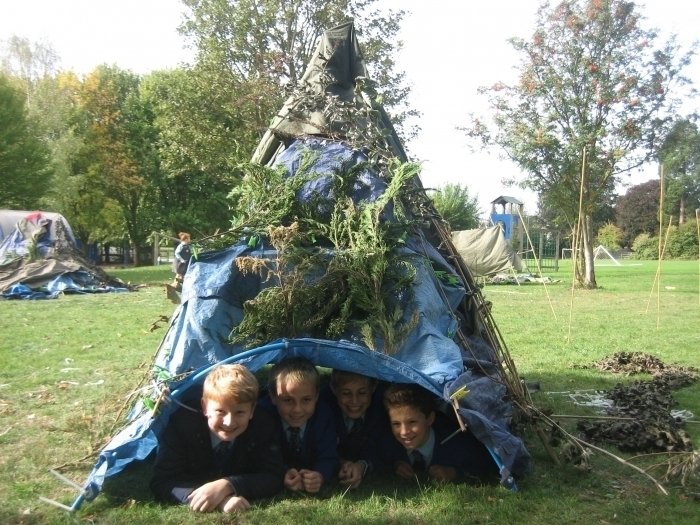 Class 4 Cards:
Class 4 have used the theme of the Great Barrier Reef to design and make these attractive 3-D cards. They used a range of skills in their design technology lessons in order to produce the finished articles.